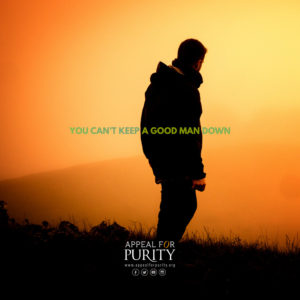 It is hard to put a good man down. Do you know why?
Well, for one, he is too good to go down, not that he refuses to go down but even "the down" cannot carry him. So it will quickly throw him up.
But it is truly hard to put a good man down because there is no evil intent or malice in his heart.
Who will vindicate this kind of man?
But the question is, where is that good man?
If you say, "Here I am," let that be a sign for you that you are not the one because a good man always believes that there is a good man out there and he always strives to meet him.
He never knows that he is the one for his standard of "goodness" always stays high. ///