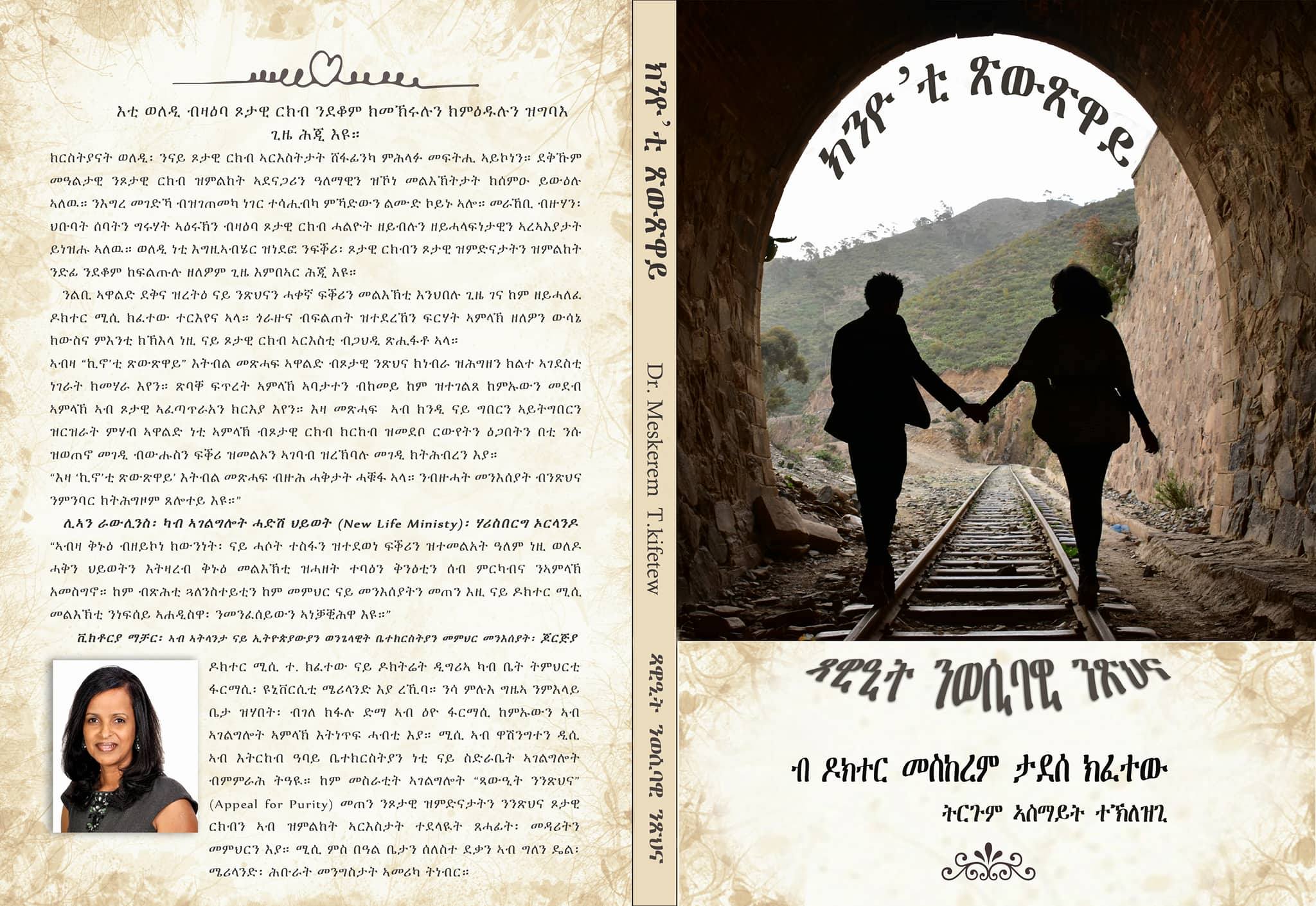 Please praise God for me! I love the Holy Spirit! I really do! I am nothing without Him. And I love all His surprises that He brings into my life just to comfort and encourage me.
Oh, Holy Spirit, thank You!
My book, Beyond the Fairy Tale, is coming out in Tigrigna!
It is going to be released on Sunday, July 1st in Kampala, Uganda, in the Shalom Life Stream Church (SLSC).
I wish I could go and take part in this historical event!
Are you kidding me! I AM GOING! Praise God!
I will soon post the flyer for this program to invite you all who are living in Kampala, Uganda.
Just to tell you a little bit about how this whole thing came about, well, it began with one short message from a woman who used to live in Sudan. Her name is Asmait Teklezghi, who now lives in Canada. She said that she wanted to translate my book into Tigrigna language.  (As you all know, my book, "Beyond the fairy Tale", in Amharic, "ከገራገር ወጎች ማዶ," was released in Addis Ababa, Ethiopia, last August.)
I said to Asmait, "Okay, go for it" and I sent her my book. Within few days, she finished translating the book and then other people picked it up from her and made it a book you see the cover on this post, "ክንዮ'ቲ ጽውጽዋይ".
I am deeply and greatly indebted to these "other people" who have worked hard behind the scene. They have been my very good friends since 2014 but I only know them virtually. God willing, I will meet them in person when I go to Kampala, Uganda and I will tell you more about them then.
I'm just sitting here and be amazed by what God is doing in this ministry. Just speechless! Glory to God!
Asmait Teklezghi, what can I say? I don't know you in person either but I know you through your faithfulness and relentless zeal to translate my book and make it available to all who speak and understand Tigrigna.
Look what God had done with your work! This is the fruit of your hard work, my sister! It is not easy even to live let alone translate a book in Sudan but against all odds, you kept your word and finished the work you gave yourself to. May God bless you, my dear sister! May God bless your humble husband and your two bundle of blessings! I don't know how to thank you enough!
I want to thank you on behalf of everyone who can only read and understand Tigrigna language! Because of you, my book, "Beyond the Fairy Tale," is now accessible to them in Tigrigna, "ክንዮ'ቲ ጽውጽዋይ". May God bless you my sister! ///