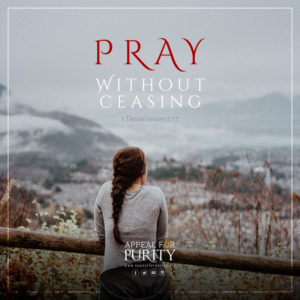 It's told in many of Charles Haddon Spurgeon biographies that Spurgeon was the most busy man ever lived. He was so busy that he only took his wife, Susannah Spurgeon, for a vacation only once.
Spurgeon was leading a church (grows to closer to 20K members), ran an orphanage the one he prayed for and received from God in the most miraculous way, his wife was invalid at the age of 33, so she was bedridden, he was suffering from painful gout attacks but he preached 10 times a week and Spurgeon "averaged reading six substantive books each week," max 60 books a year.
I mean, talk about busy, this is it!
And Spurgeon used to counsel many, many people a day.
One morning, he got up and said, (sorry, I don't remember his exact word from the top of my brain, I read it somewhere but this is what I remember): "Today is going to be a very hectic and busy day so I need to pray at least for three hours." Spurgeon knew that the day was going to be hectic, demands from his extra energy to run up and down, to read and write, prepare a sermon, counsel people, check on his wife, visit the orphans and more.
But one thing is very clear in Spurgeon's mind, he knows that the only way he can accomplish all that in a day and come back home in one piece is IF he receives heavenly help and strength. So, what does he choose to do early in the morning?
To be at the feet of Jesus at least for three hours!
After I learned that about Spurgeon, I stopped being amazed by what he had accomplished within his short life, 58 years.
The Bible says: "Let us then approach God's throne of grace with confidence, so that we may receive mercy and find grace to help us in our time of need." (Hebrews 4:16)
So, this is my message for today, next to that message of God, Hebrews 4:16: Let's put prayer first in our priority list, to spend time with the Holy Spirit in prayer. That is the only place we receive mercy. Prayer, staying at Jesus' feet in prayer is the only place we find grace that enables us to do what we cannot do in our strength. Prayer makes us strong to start and finish the work of God. It makes our lives worthwhile. It gives meaning and purpose to our struggles, pains and sufferings and it multiplies our joy. Prayer makes our messages invaluable and timeless.
Imagine! Spurgeon died on January 31, 1892. Now after 130 years, I am sitting at the feet of his "message" and learning from him. This is what life in Christ should look like. And the two secrets of Spurgeon's life, I concluded, are: Prayer and reading/studying Bible and reading different books, especially biographies of different people! So, I want to leave that to you as an advice, the one advice I give myself on a daily basis. Please, pray and read/study your Bible and read books, especially biographies of great people of God, like Charles Spurgeon, Jonathan Edwards, John Owen, John Bunyan (author of The Pilgrim's Progress), Marin Luther, John Calvin and many more! ///