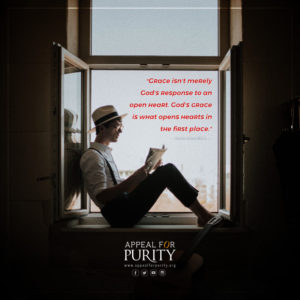 We all are naturally inclined to believe that we have "to do" something for us to receive our salvation from God. We think that we have part that we need to play in our salvation.
And as we read the Bible, we find passages that seem to confirm this faulty, unscriptural thinking and belief, passages such as this one:
(Jesus speaking to those who are going to hell) – "For I was hungry, and you didn't feed me. I was thirsty, and you didn't give me a drink. I was a stranger, and you didn't invite me into your home. I was naked, and you didn't give me clothing. I was sick and in prison, and you didn't visit me." (Matthew 25:42-43)
So, the above passage sounds like, if you had fed the hungry, invited a stranger into your home or given clothing to the destitute and visited the sick or those who are in prison, you would have made it to heaven but since you haven't, you will be thrown into hell forever.
But salvation is God's doing from the beginning to the end. We have absolutely no part in it! It is God who chooses! Because of God's "choosing," one receives mercy from God, the one who is not chosen by God receives justices from God.
Why?
Who are we to ask about God's way of doing things?
"Not only that, but Rebekah's children were conceived at the same time by our father Isaac. Yet, before the twins were born or had done anything good or bad—in order that God's purpose in election might stand: not by works but by him who calls—she was told, "The older will serve the younger." Just as it is written: "Jacob I loved, but Esau I hated."
What then shall we say? Is God unjust?
Not at all! For he says to Moses,
"I will have mercy on whom I have mercy,
and I will have compassion on whom I have compassion."
It does not, therefore, depend on human desire or effort, but on God's mercy. . . Does not the potter have the right to make out of the same lump of clay some pottery for special purposes and some for common use?" (Romans 9:10-16, 21)
Just breathtaking!
You see, we all come to this world being spiritually dead, totally dead because of the sin we inherited from our fore-parents, Adam and Eve. This is called "the original sin" – the sin we carry with ourselves until death.
So, dead people are dead! They can do nothing because they are dead!
We are dead spiritually means we are dead to seek God and the things of God. None of us are "able" to seek God or the things of God. We may have the ability to "know good and evil" (which is the result of curse Adam incurred by eating the forbidden fruity) but we have ABSOLUTELY no capacity to choose good, good as it is originated or resulted from loving God.
"As it is written:
"There is no one righteous, not even one;
there is no one who understands;
there is no one who seeks God.
All have turned away,
they have together become worthless;
there is no one who does good,
not even one."" (Romans 3:10-12)
Then God quickens the dead spirit of those He chose through the preaching of the Gospel. When we, who are called and chosen by God before time, hear the Gospel being preached, we will wake up, in God's time (called "Effectual calling" or "Irresistible Grace"). This is the step, waking up the dead from the spiritual death, theologians call "regeneration."
"For those God foreknew he also predestined to be conformed to the image of his Son, – – – And those he predestined, he also called; those he called, he also justified; those he justified, he also glorified." (Romans 8:29-30)
Once our spirit is regenerated by God to life, our heart will be open to the message of the Gospel and we positively respond to it. This process is called "justification." What is the thing that helps us to open our heart and respond to the Gospel?
It is called GRACE! (I will come to it later)
Once we are justified, God puts His deposit in us, His Holy Spirit (2 Corinthians 1:22). Holy Spirit in us doesn't just sit in us; instead, He changes us from one glory to another (2 Corinthians 3:18), the process that takes a lifetime, so we take the image of the Son of God, Jesus Christ. This work of the Holy Spirit in us who are chosen, called and justified by God, is called "sanctification."
When we finish our race here on earth, our mortal body will be replaced by the immortal body and we will live with Christ Jesus forever and ever! This is called "glorification."
So, where is our part in all this? Which step of our salvation is done by us?
NONE!
So, Paul writes: "Where, then, is boasting? It is excluded. Because of what law? The law that requires works? No, because of the law that requires faith." (Romans 3:27)
Two major and core truths of God we should not miss in our salvation are faith and grace.
Faith is to believe in the work of the Lord Jesus Christ, to have faith in God and the word of God – this faith itself is given to us by God.
"For it is by grace you have been saved, through faith—and this [this faith] is not from yourselves, it is the gift of God" (Ephesians 2:8)
FAITH is the gift of God! This gift of faith is called "saving faith" that its presence in us can only be confirmed by "good works." (James 2:14-26)
Grace – it is the unmerited gift of God! Grace gives us the capacity to see and understand God ways, and (hear this please), and grace "enables" us to choose God and His ways.
So, here is the message for today: If you are saved by God, heading to heaven, you owe God all the praise and worship for He made you a candidate for heaven.
If you are not saved and you still lead your life by your lustful desires and by what you see, feel and think, it is my sincere prayer that God use this message to wake you up from your spiritual death, in the name of Jesus, amen.
"For the message of the cross is foolishness to those who are perishing, but to us who are being saved it is the power of God. . . God was pleased through the foolishness of what was preached to save those who believe." (1 Corinthians 1:18, 21a) ///