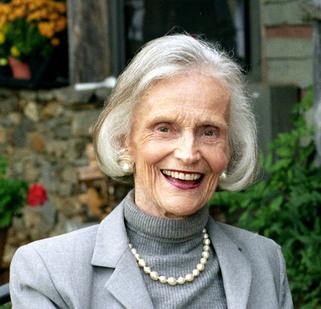 Most of you figured out who the woman was on yesterday's post. Good job guys!
Yes, Ruth Graham (June 10, 1920 – June 14, 2007) was wife of the late evangelist Billy Graham.
She is one of my favorite wives of great men!
Do you know that most of Graham's messages were actually written and prepared by Ruth?
Oh yeah! Ruth know no jokes! She writes the message and outlines it for him and Billy takes it from there.
Phenomenal woman! Yes, she threatened her husband when he wanted to shy away from the work of the Gospel to run for president. Don't you just love her!
You have to listen her story from her own son, Franklin. My! She is my kind of mama! When her son rebelled, she pursued him to the end! ///