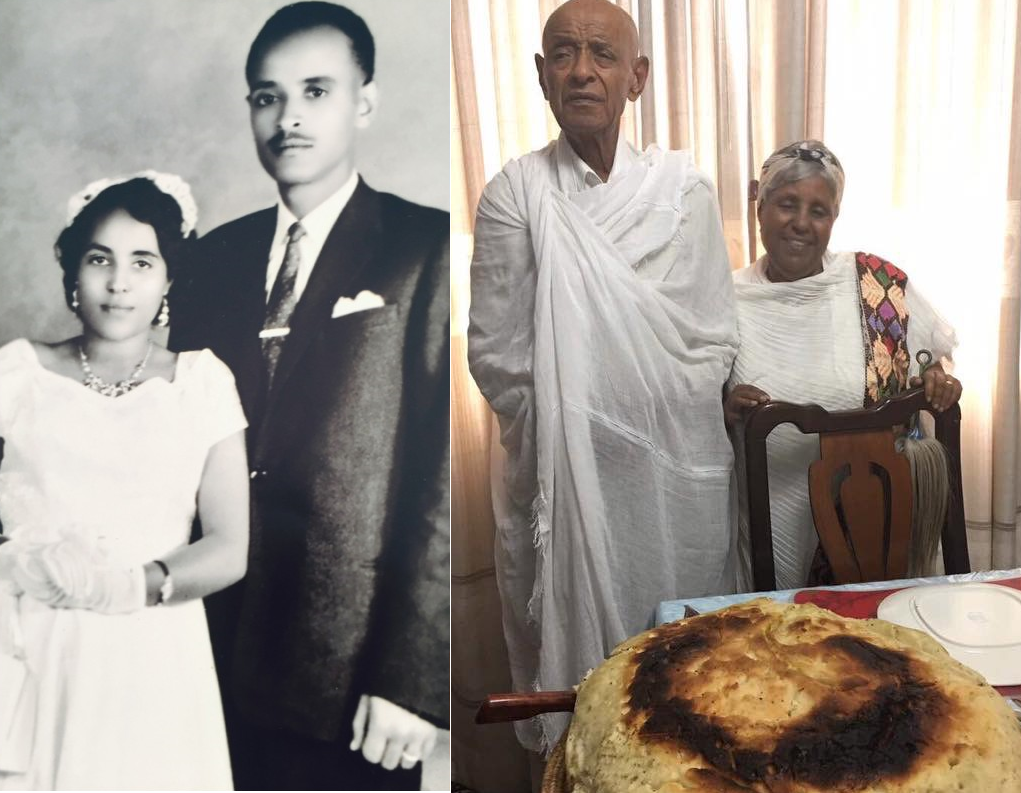 My lovely parents, Kessela Mengistu and Tadesse Kifetew, just celebrated their 57th wedding anniversary this past Monday, June 19, 2017.
The first pic you see was taken 57 years ago, on their wedding day, and the second pic was taken when they celebrated their 57th wedding anniversary. Isn't that beautiful or what?
Yes, they made it this far by the grace and mercy of God and God's grace and mercy are always with them to bring them together to the finishing line.
God says, "I hate divorce," (Malachi 2:16 NASB) not because divorce takes away anything from God but divorce hurts us in many different ways but primarily it hurts our children and the society at large.
So, Jesus said, "So they are no longer two, but one flesh. Therefore what God has joined together, let no one separate." (Matthew 19:6)
Happy 57th wedding Anniversary to my lovely parents! ///