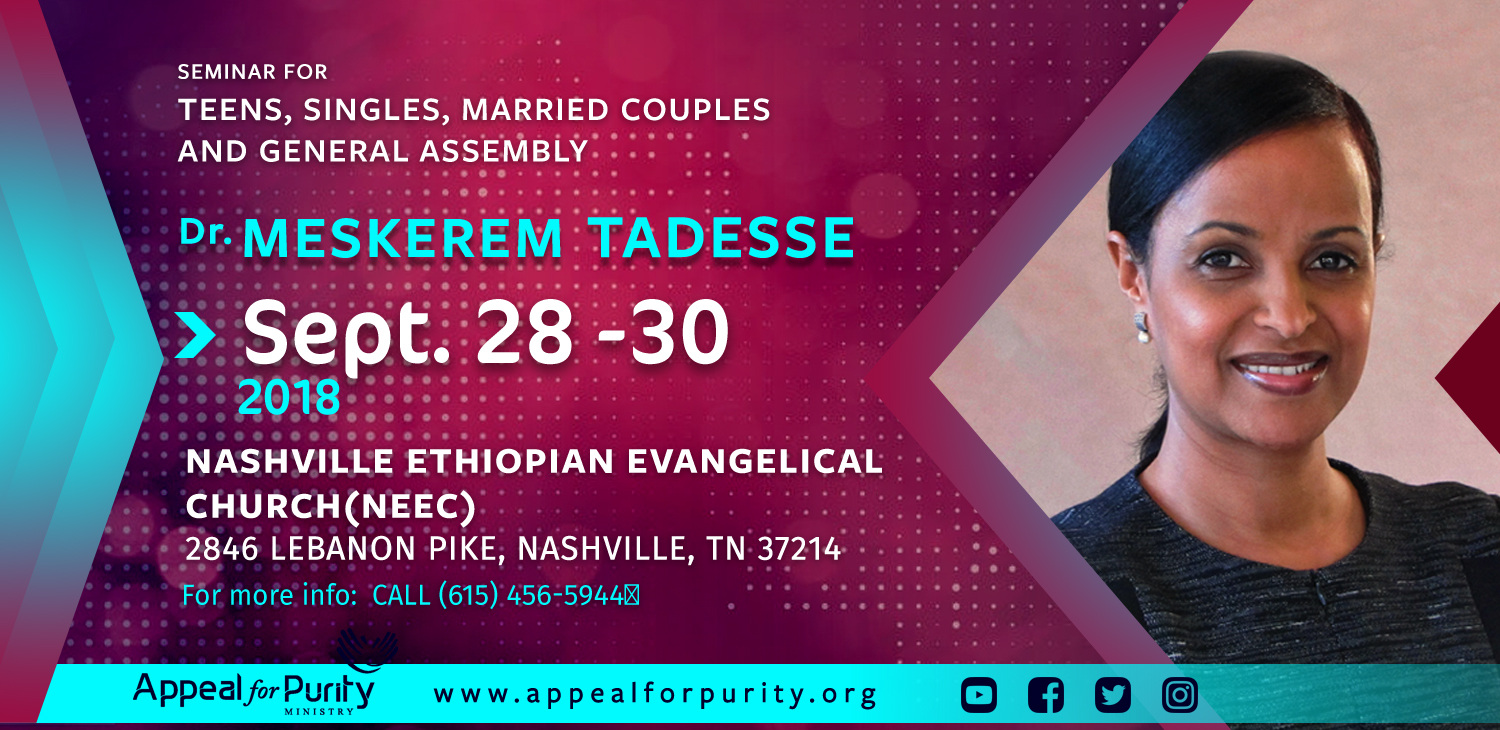 Next week, I will travel to Nashville, Tennessee to minister at the Nashville Ethiopian Evangelical Church (NEEC).
So, if you live in the Nashville area, I invite you to come and worship God with us. If you don't live in the Nashville area but know someone who does, please invite them on my behalf.
I will meet the general assembly, parents, married couples and the next generation.
For more info about this program, call the number you see on the flyer. 
See you all soon! (I mean, you who live in Nashville, TN) ///