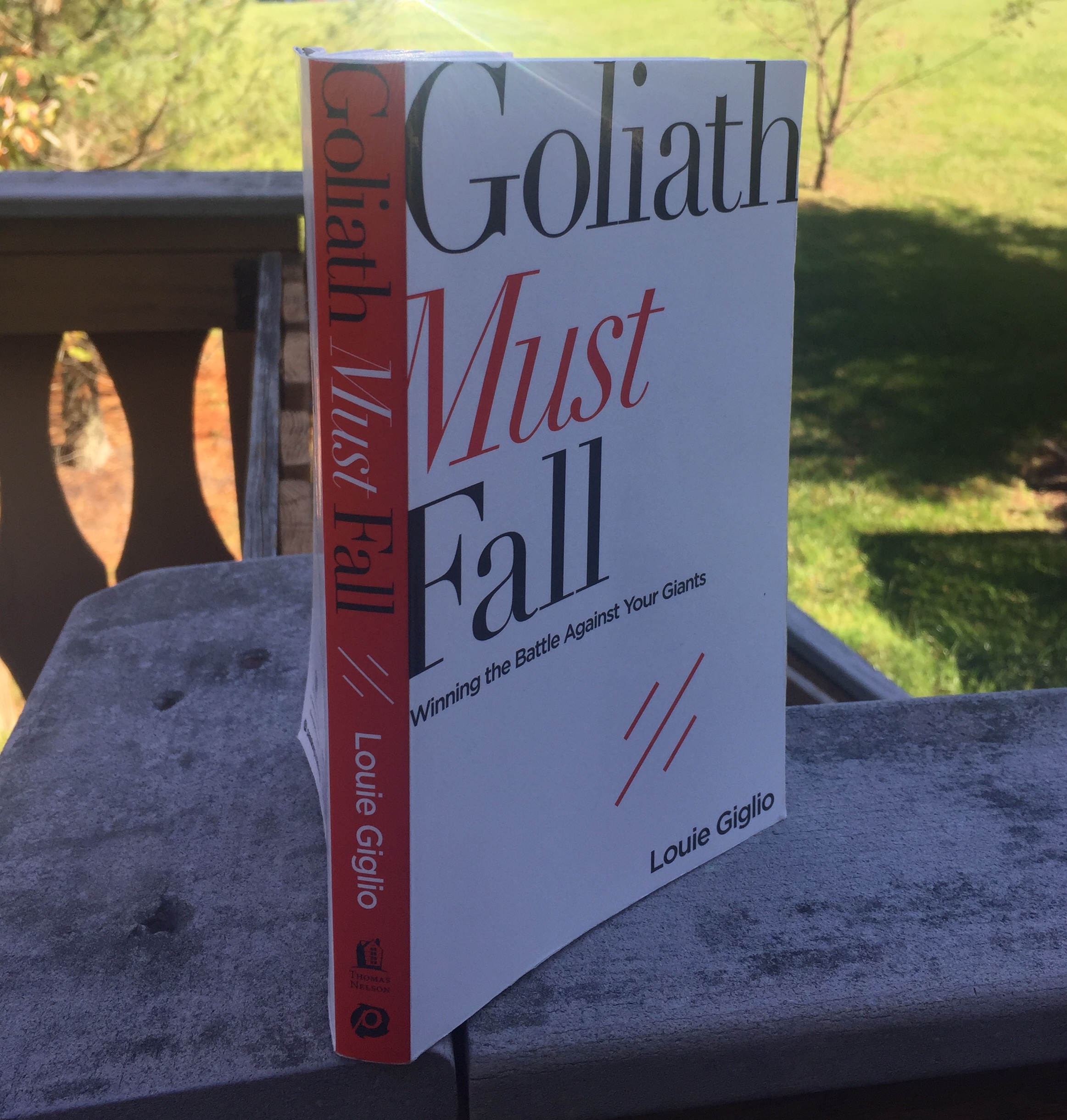 "Goliath Must Fall" by Louie Giglio
Notice on the picture that "Must" is italicized because it carries one big truth. You have to read the book to know why.
The author opened the book by promising to us, his readers, to show us something new from the story of David and Goliath.
Just wow! You have to read it.
I almost destroyed this book with my wows, amens and crying emojis where the author was too close to "mention my name" – if you know what I mean. 
Here are few quotes from this wonderful book:
"it's not a simple wish that your giant will fall someday, some time. No. It is a mandate. Goliath must fall." p. XV
"Our freedom and God's glory are inextricably woven together. Jesus gave His life on a cross to set us free. He also gave his life on a cross to glorify God." p. 227 (notice the missing piece of the truth in most of our lives, the last statement)
"God does not exist for us; we exist for God. We are not his maker, he is our Maker. Our lives' central aim is to enjoy this great God and to glorify him forever." p. 250
The truth of God has no end, does it! Totally smacked down by the truth of God I found in this book.
Totally speechless! Make sure you read it.
This book is endorsed by: Ravi Zacharias, Charles Stanley, and more (I mention this so you know that the author's message is based on sound Christian doctrines. The two authors he quoted in this book for example are: J. I. Packer and F. B. Meyer.) ///
P. S. Bought this book from Barnes and Noble but you can also find it on Amazon or Christianbook.