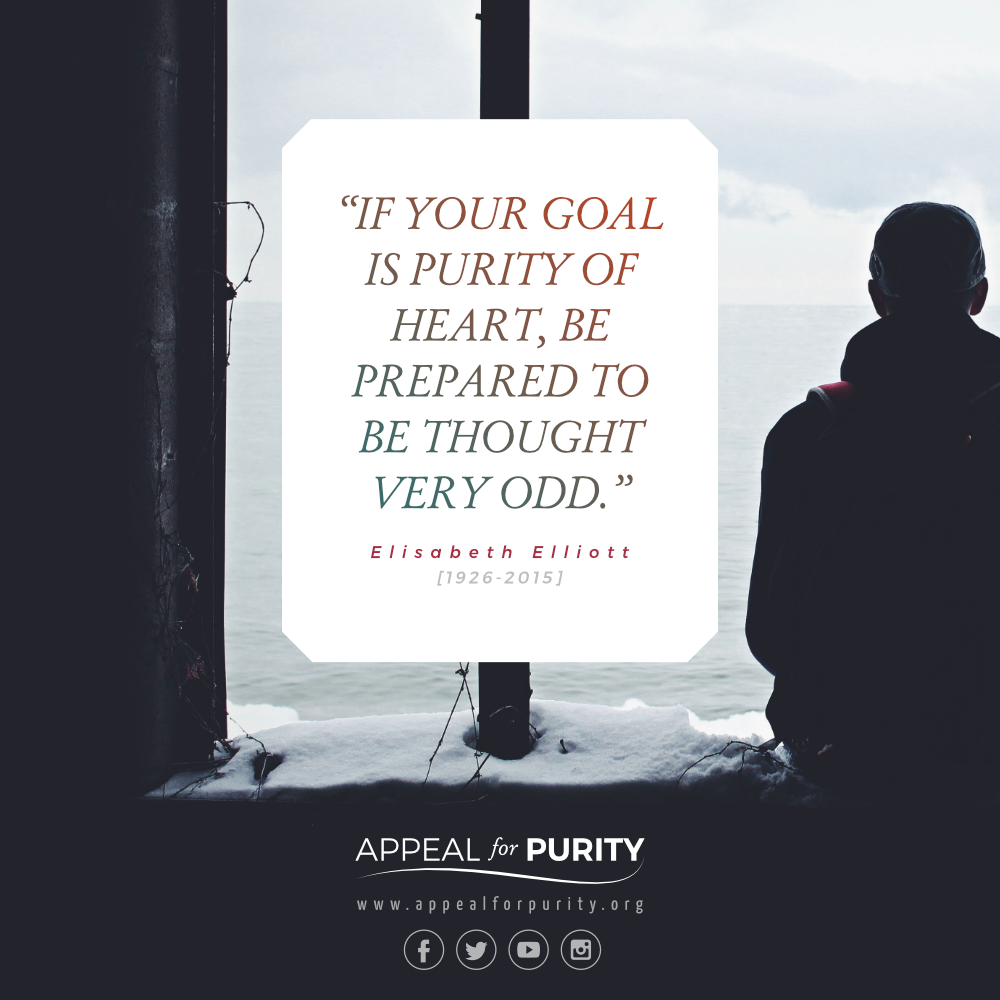 If you are for purity of heart (Matthew 5:28), you'll earn yourself all sorts of "not-good" names, such as, "Odd, homosexual, weird, antisocial, fanatic" or people just doubt that you have that "department" of body on you.
If you are a university student, forget it! People just gather together in the campus library and study different dictionaries looking for a name that defines you correctly.
One of my favorite authors, Elisabeth Elliot, said, "If your goal is purity of heart, be prepared to be thought very odd."
Guess the name God is giving you?
Because you are! Think about it. The whole world is against you, including those who carry the name "Christian" and play with sin. The former simply don't know the truth; but the latter, they know enough truths to be dangerous for themselves and to those who truly follow the truth. So, they not only give you names but they call war on you quoting a Bible verse.
Seriously, that is nothing but an extremely funny joke!
But hey, let them be busy looking for a name while you continue fighting for your sexual integrity! You will never regret because your harvest is plentiful that includes joy, peace, rest and more! Who regrets for having wealth that money can't buy? No one! People spend their hard-earned money trying to find joy while you drink it daily like water. ///