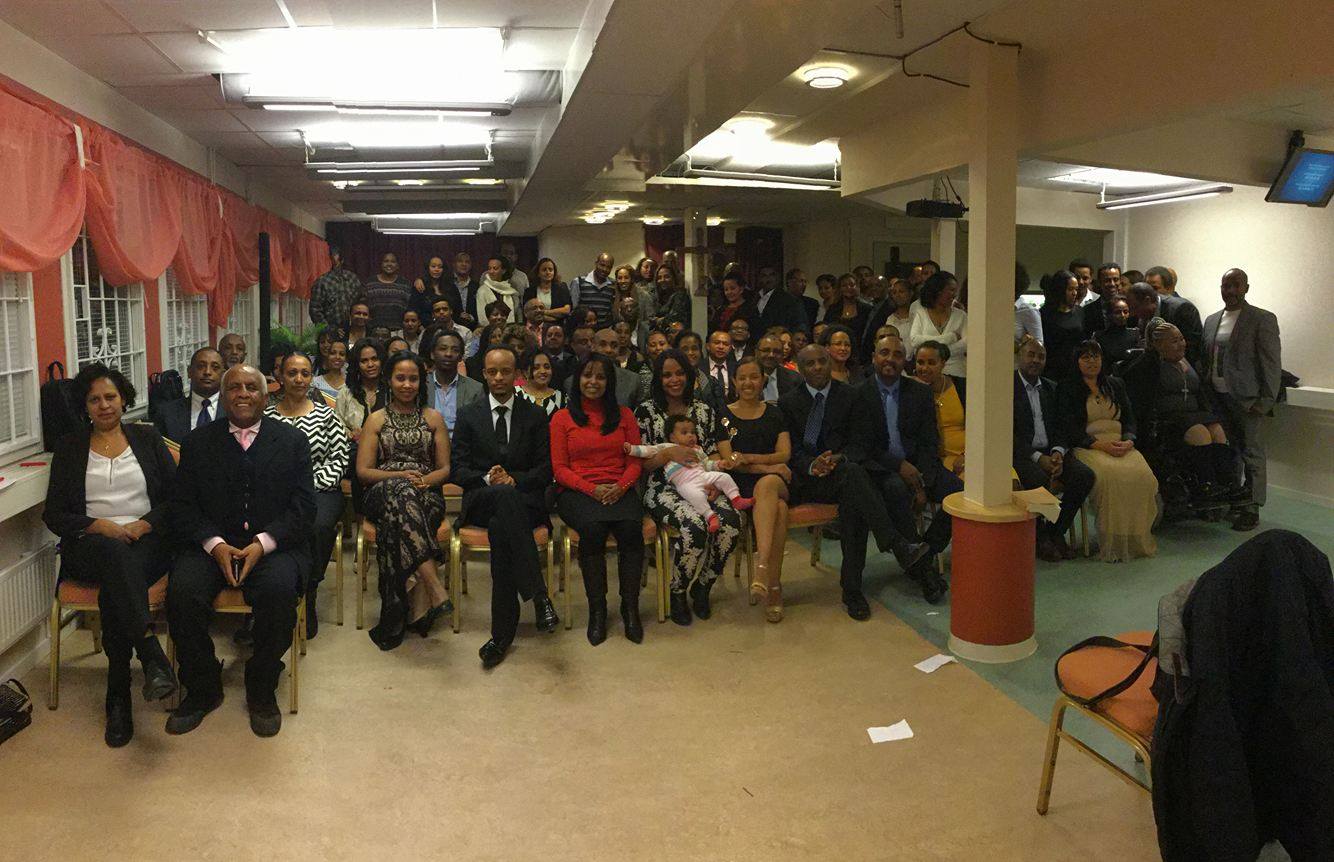 Praise God! I'm back to Maryland. It is good to wake up not to see snow. I was in Stockholm, Sweden for the last ten days and Stockholm was covered by snow. If you've been this page's fan for a long time, you know that I hate snow and it was a struggle for me to wake up every morning to see it. Phew! I didn't enjoy it at all.
You know what part of traveling I love the most? Coming back to my home! Oh, you have no idea how much I appreciate my beloved husband, my Berhan, who always receives me to his embrace as if I was the last woman on this planet. He makes me feel so special. He is my sunshine!
My kids, well, I can't tell you everything they do to receive me back home. Like yesterday night, when I came home, my only daughter brought me my favorite baklava she baked just for me, my older son brought me my favorite banana cake he baked; and my little one who doesn't appreciate any of my travels waited for me at the door and hugged and held me for a long time. May God bless each one of them! I love them very much!
Though I didn't like the snow in Stockholm, oh, I thank God for the people of God in Stockholm who made me love my stay there. So, let me thank some of these people. It is not easy for me to thank everybody and I am taking a risk to start mentioning names, knowing that I miss out some names.
I first would like to say thank you to the leaders of the Jerusalem Evangelical Church who invited me over: Solomon, Wossen, Nigussu and Ezra and their beautiful wives. Appreciate you all very much!
I also would like to say thank you to two young men, Ashenafi (Ashu) and Dawit (Dave), the youth adult's ministry leaders, who served me from day one until I left Stockholm. Thank you, Ashu and Dave and on my behalf, make sure you say thank you to your beautiful wives who gladly let you two serve me.
There are two amazingly beautiful young girls that I would like to thank and appreciate too: They are Lud and Messi, who took responsibility of taking care of all my products. Lud and Messi, you guys are amazing.  Thank you and may God bless you!
Oh, my! Believe me; I can't finish mentioning names. In short, everybody made my stay in Stockholm the most memorable one. Thank you everybody! I met four people from my high school. Yeah, that was the most interesting part of my stay too.
Last but not least, I would like to say thank you to all my Facebook fans that came to attend the conference. You guys are my real friends. Some of you are not members of that church or religion and some of you are not even from that city but you still came to worship God with us. I appreciate each one of you!
I'm sharing two pictures we took right after the last day of a three-day married couple's only seminar. The seminar ended with a candle light as every couple renewed their martial covenant (vows). It was the most moving experience for most of us. Husbands were holding the candle and when they said their vows after me, wives were wiping their tears. Then wives said their vows and renewed their covenant and put the ring back to their spouse's ring-finger and wrapped up the seminar with the husbands kissing their brides like nobody's business! Oh, my! "I love it" won't even start to describe my joy!
This seminar will always be in my heart! I began seeing the fruit of the seminar from day one. Two married couples who had decided to get a divorce changed their minds; one of these couples had already filed for divorce and told me that they closed the file on the second day of the seminar. What a wonderful God we serve!
Jesus said, "You will know the truth and the truth will set you free." (John 8:32) May all the glory, praise and honor be to our Lord, Jesus Christ! ///