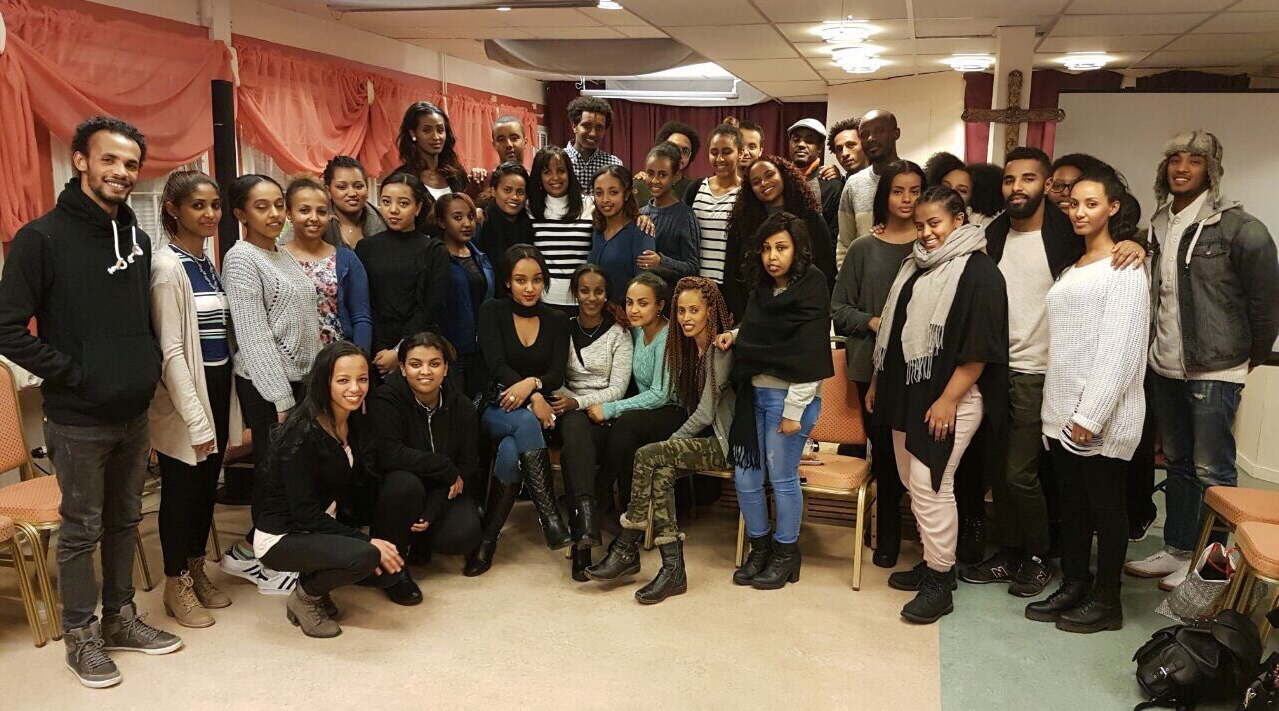 These are the young people I spent my evening with yesterday. It is snowing in Stockholm but let me tell you something: Nothing stops people here from going outside and doing life.
So, the first principle Ethio-Swedish kids told me on my first day in Stockholm is this: "There is no bad weather; only bad clothing."
I didn't really understand that saying in a literal sense until I saw all these young people showing up for the program yesterday night while it was heavily snowing. I was like, "What? How? What about the snow?"
And of course God doesn't care about the weather either. So, He showed up too, I praise Him forever! So, we had a wonderful time.
Some of these young people are singles but some of them are actually married and their spouses are in the picture as well. I've never seen these many young married couples so far from one location. So, I'm very grateful to pour out the truth I know with each one of them. We sat kind of in circle and dealt with all their questions since the previous night we took time to go over basic topics such as what sexual purity, marriage and the purpose and meaning of sex are all about according to the Word of God.
Today, I will start a three day long married-couple-only-seminar. You have no idea how excited I'm.
As usual, if you are married and live in Stockholm, Sweden, this is my personal invitation for you. Come and have fun with us. If you don't live in Stockholm, but know married couples who do, invite them on my behalf. Of course this is a married couple seminar, means both the husband and the wife must be present. If one of them can't make it, I won't advise that one of them attend the seminar by themselves. (Yes, the program is in Amharic.)
For more information, call the Jerusalem Evangelical Church at: +46-73-564-70-40. ///