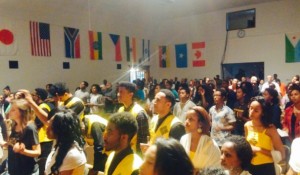 Hello, to you all the Appeal for Purity Ministry Facebook page fans!
Did I miss writing? You bet I did! Whenever I travel, other than missing my loving husband and kids, writing is the one thing I miss the most!
Well, I had a wonderful time at Minnesota! I was one of the speakers invited to speak at the 9th annual United Youth for Christ (UY4C) conference.
As usual, before I tell you anything about the conference, I want to say thank you to the people who invited me over and made my stay in Minnesota a meaningful one.
I would like to say "Thank you" to Pastor Endiryas Hawaz, the senior pastor of the Ethiopian Evangelical Church in Minnesota (EECM), the hosting church pastor. Continue reading From Minneapolis back to Maryland →