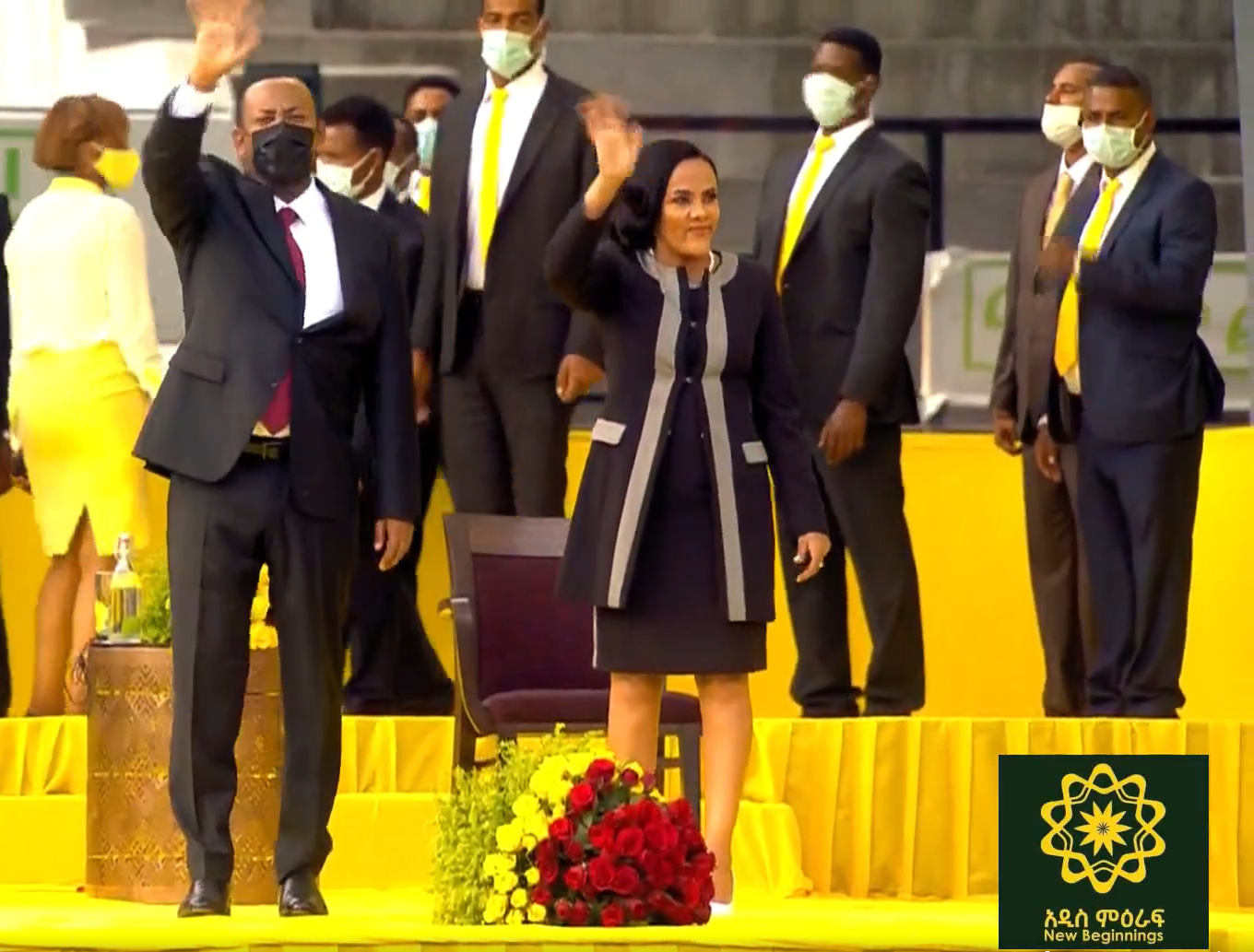 What a JOYFUL AND WONDERFUL day for all of us, Ethiopians, and friends of Ethiopia!
Congratulations to Dr. Abiy Ahmed Ali!
Yes, Dr. Abiy Ahmed Ali has been sworn in for a new five-year term!
Oh Dr. Abiy, may God be with you! He's been with you all along and He is faithful to see you through. Me and my house will always lift you, your beautiful wife, your beautiful children up in our prayers!
Let me bless you with the blessings of the word of God:
""Blessed shall you be in the city [in all cities of Ethiopia], and blessed shall you be in the country [Ethiopia].
"Blessed shall be the offspring of your body and the produce of your ground and the offspring of your beasts, the increase of your herd and the young of your flock.
"Blessed shall be your basket and your kneading bowl.
"Blessed shall you be when you come in, and blessed shall you be when you go out.
"The Lord shall cause your enemies who rise up against you to be defeated before you; they will come out against you one way and will flee before you seven ways. The Lord will command the blessing upon you in your barns and in all that you put your hand to, and He will bless you in the land which the Lord your God gives you."" Deuteronomy 28:3-8 NASB
We've already been seeing all these blessings pouring down on you from heaven and we shall continue witnessing them all throughout your life.
Proud to call you my Prime Minister! We love you very much, Dr. Abiy Ahmed Ali!
LONG LIVE DR. ABIY AHMED ALI! ///