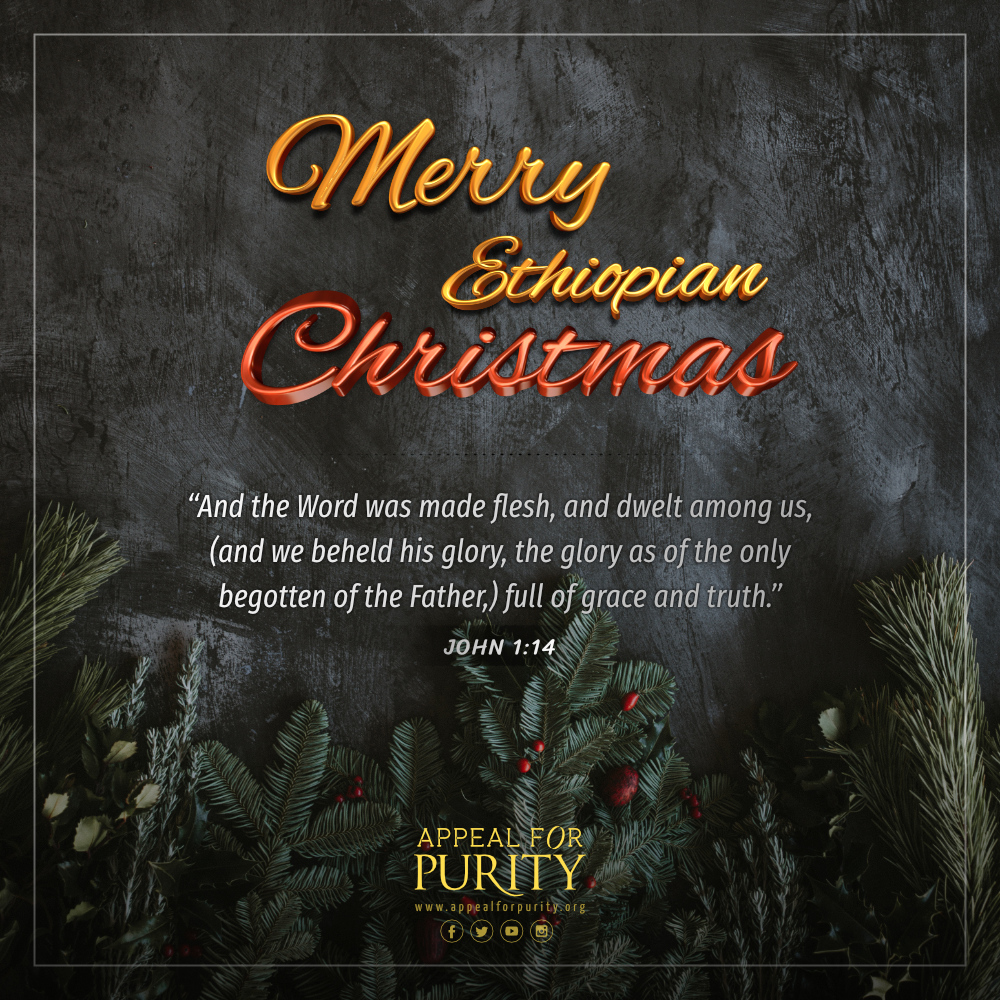 From my zillion reasons why I love being an Ethiopian immigrant living in the West is this: I get to celebrate major holidays like New Year, Christmas, Easter twice a year!
Our Christmas tree is still up with all it's lights and everything. I actually add some more ornaments just so I feel like I am celebrating another different Christmas.
Happy Ethiopian Christmas!
If you don't celebrate Christmas today (technically tomorrow), happy Wednesday!
"For to us a child is born, to us a son is given, and the government will be on his shoulders. And he will be called Wonderful Counselor, Mighty God, Everlasting Father, Prince of Peace." Isaiah 9:6 NIV
This Son of God is actually the Word of God. The Word of God became flesh and came as a human being, looking like you and me for one purpose only: To purchase us in His own blood out of hell and make us His. May His name forever be praised!
"In the beginning was the Word, and the Word was with God, and the Word was God. – – – And the Word became flesh, and dwelt among us; and we saw His glory, glory as of the only Son from the Father, full of grace and truth." John 1:1, 14 NASB
I know, someone may come today too and leave a comment like this: "Christmas tree is idol worship. Christmas itself is a secular holiday. Why do you celebrate it and encourage others to do the same?"
My reply is this: I celebrate everything as long as I use it to celebrate and worship my Lord and Savior, Jesus Christ.
As I said few years ago, let me say it here again:
If there is a holiday called "Vladimir Putin's Day," and it is celebrated in a way everything is closed and all that, I will gladly use the day to celebrate and worship my Jesus Christ. I use every opportunity to worship my God and encourage others to do the same.
"Be very careful, then, how you live—not as unwise but as wise, making the most of every opportunity, because the days are evil." Ephesians 5:15-16 NASB