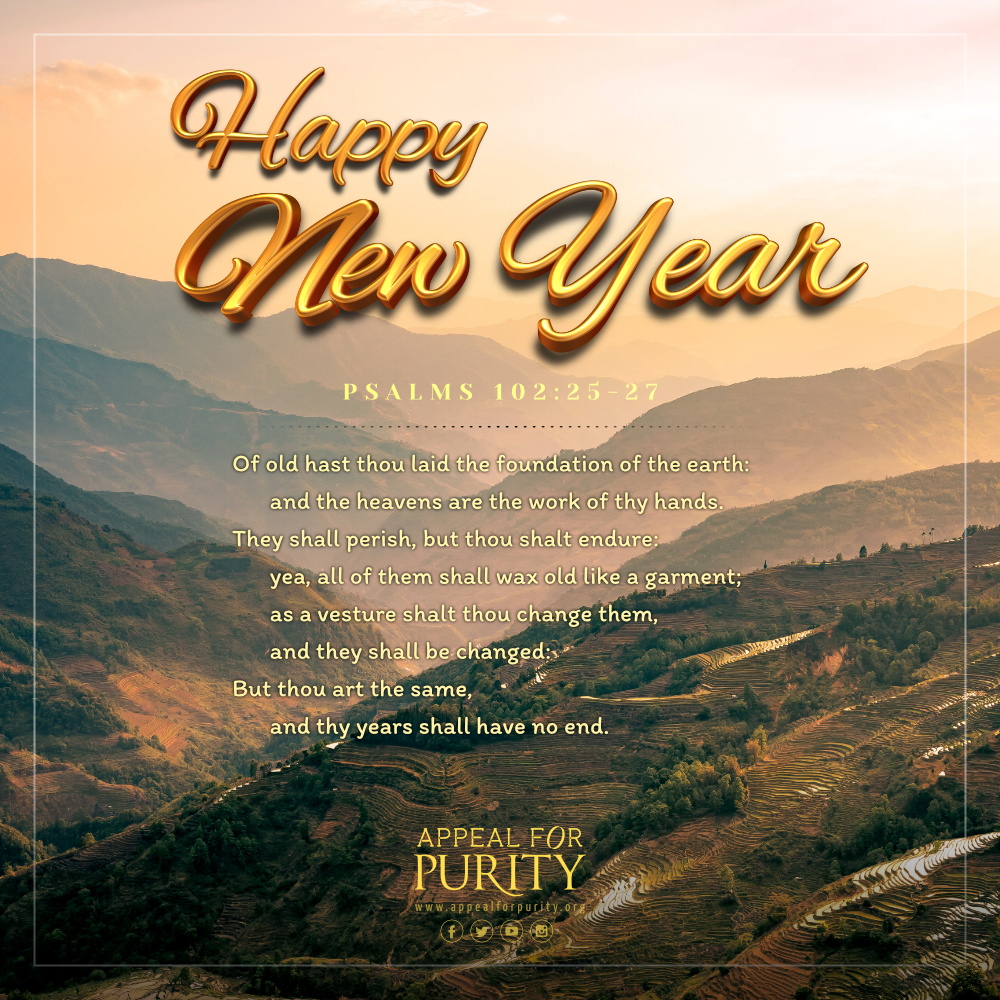 You have no idea how excited I am to welcome 2021!
I am TOTALLY DONE with 2020! What a year! I am glad it is over!
But honestly speaking, 2020 was the best year, I am not kidding, it was the best year ever, at least for me, because I learned a lot about myself and about many other life issues. So, I am thankful for 2020!
Years come and go! Seasons come and go! People change. Everything we see and touch change. Technology changes at an alarming rate! I mean, what doesn't change?
Next to the sovereignty of God, the immutability of God gives me so much comfort and peace to my soul that I tend to bring it to my mind often.
Yes, God doesn't change.
God loves us in Christ means there is nothing we can do or not do for God to love us more or less. His love is unchangeable. It is eternal, just like Him. As He doesn't change, His words, promises, His love and everything about Him never changes.
"25 In the beginning you laid the foundations of the earth,
and the heavens are the work of your hands.
26 They will perish, but you remain;
they will all wear out like a garment.
Like clothing you will change them
and they will be discarded.
27 But you remain the same,
and your years will never end." Psalm 102:25-27 NASB
So, let's quieten our souls with this truth and welcome 2021 ///