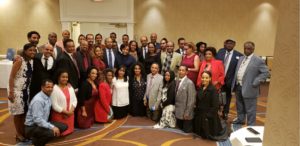 Wow! I can't express my joy right now but at least, let me share with you one picture with you all.
As you all know, today was our annual whole day married couples program called, "Celebrating Marriage" that was held here in Maryland in the Sheraton Silver Spring Hotel.
Wives! I don't know how to thank you all! You guys were stunningly beautiful! You all were shinning!
And your husbands, I am serious! I am very proud of them! They were treating your guys like a princess. Thank you so much my brothers!
I wish I could say more but I am spent right now. My legs don't work anymore, my throat is giving up on me and my whole body is aching. So, I am going directly to my bed but I just want to share this picture with you all.
Thank you everybody for coming! We had a blessed day. I don't know about you but for me personally, I was blessed the whole day more than I could imagine. I was sensing the presence of God the whole day and that was the only thing I was praying for.
Thank You Abba for answering my prayer!
May all the glory, praise and honor be to our Lord Jesus Christ! Amen! ///