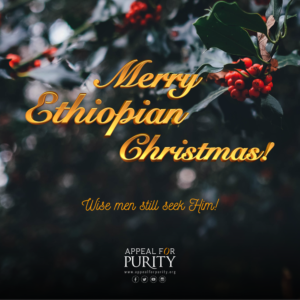 Wow! What a beautiful day here in DC but people are not in the mood for a holiday because DC is not Ethiopia
😔
!
Oh, how I miss my home land, Ethiopia! With our new Prime Minister, Dr. Abiy Ahmed Ali! My! I can only imagine what a holiday feels like especially in Addis Ababa, the city I know and love!
My husband and I always keep our Christmas Tree until Ethiopian Christmas. So, the Christmas tree lights, inside and outside our house are still on.
Anyways, you blessed Ethiopians, especially those of you who are living in Ethiopia in this new era for Ethiopia, I wish you all a Merry Ethiopian Christmas!
And Merry Christmas to all Christians who celebrate Christmas today, Eritreans, Egyptians and others.
Ethiopia, my beautiful country! May God finish His great work that He began in you!
May God bless and protect Dr. Abiy and team Lemma! And may God bless Ethiopia and all Ethiopians! ///