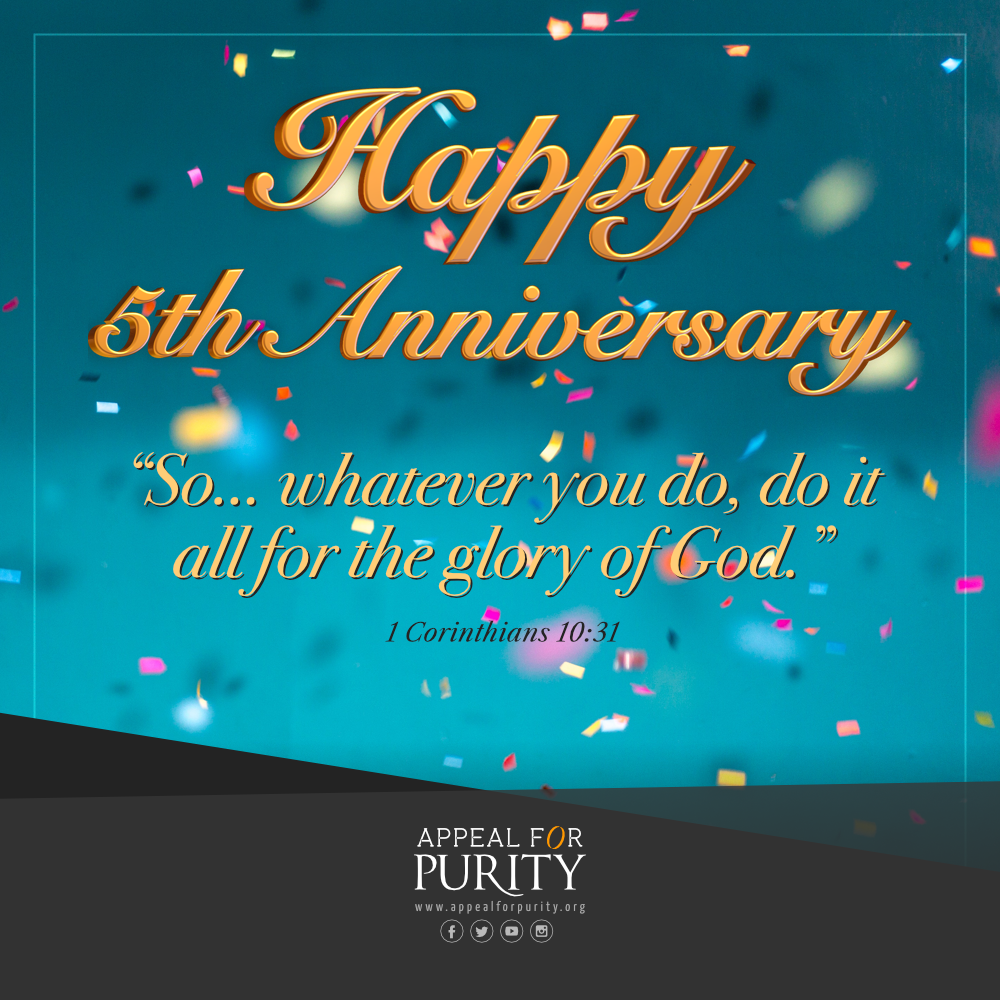 Yes! Today is the actual anniversary day!
May Jesus Christ be praised forever!
Today, October 31, 2018 is the 5th year anniversary of Appeal for Purity!
Thank you everybody for following this page. I especially want to thank those of you who have been following this page since day one!
Appreciate you all very much!
I can't express my joy for seeing this day.
Yes, throughout this past five years, I lost hope many times but God, hallelujah, but God, helped me in everything and helped me to see this day.
My Shepherd, my Helper, my Portion, He Himself is the Air I breath! Jesus Christ!
Yes, I am here by the grace, mercy and favor of God. May His name forever be praised in everything I do and say!
JESUS CHRIST IS LORD! ///