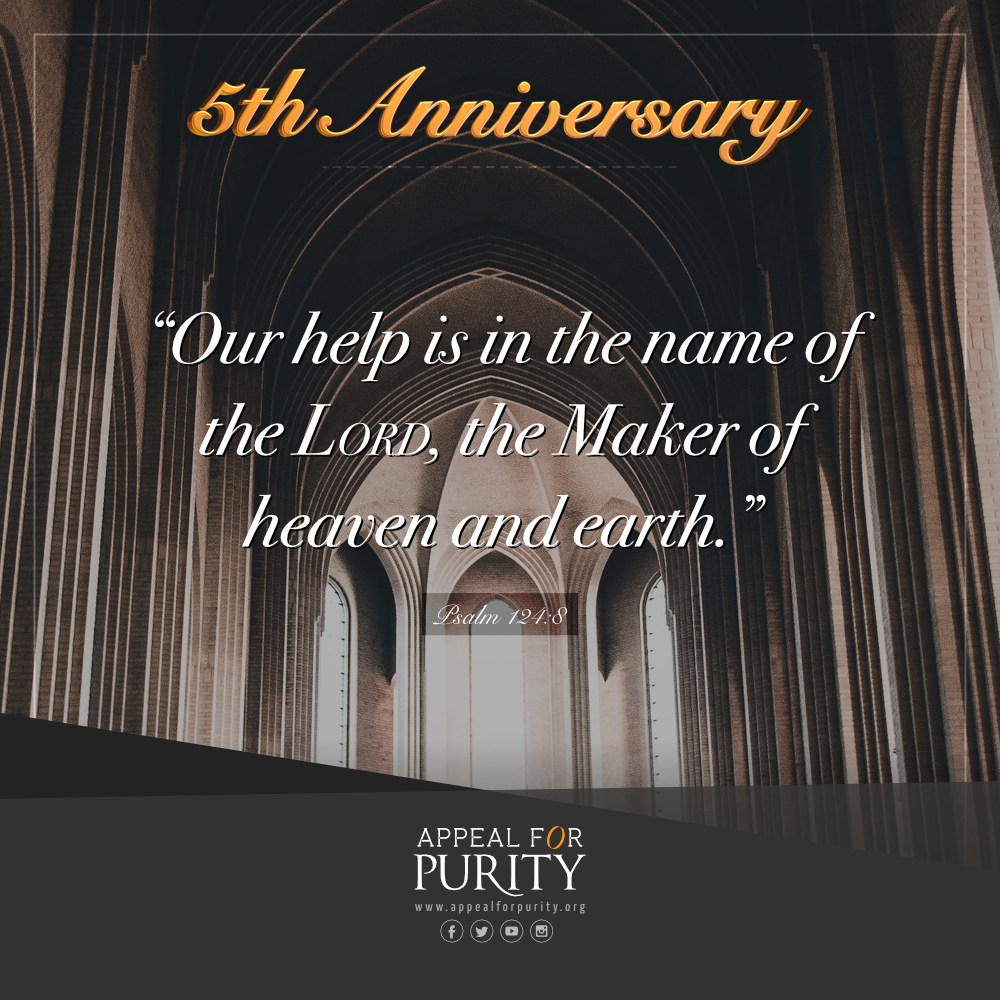 What a beautiful day it is today! Yes, I started my day with a good news that said something like, "Ethiopia now has a new woman president."
I'm telling you, that news made my day! Not only mine but also the day of many Ethiopians especially Ethiopian women.
And I kind of got caught up with the news that I forgot what I promised to do today, to continue celebrating Appeal for Purity's 5th year anniversary for seven days, today being the second day. The official anniversary day is on Wednesday, October 31, 2018. So, for the next six days, including today, I will share with you one or two things God had taught me through this past five years. So will you join me to celebrate this anniversary with me?
I shared with you the first lesson yesterday. If you haven't read it, please do so. And here is another lesson I learned:
I learned that the name of Jesus is the only help that is available for me.  
You see, when I began working in this ministry, I thought I had what it takes, not needing anybody's help. I thought I was competent enough to be in this ministry, having everything I need under my belt.
The merciful God, kindly and gently, had made it clear to me early on in this ministry that when it comes to the work of the Kingdom of God, I was actually useful for nothing.
Very scary to face this truth squarely and say to God: "Yes Sir! You're right!" I lost hope in my strength, knowledge and wisdom. Then I began to see the wonderful and new hope I have in the name of Jesus.
I often say to my soul: Listen up! Your only help is in the name of the LORD, the Maker of heaven and earth. – (Psalm 124:8)
Sometimes I get so upset, discouraged and frustrated that I can't even utter a word. I only fall on my face and call on His name: JESUS! JESUS! JESUS! JESUS!
Indeed, there is power, authority, divine potential, hidden knowledge and wisdom in His Name. So I always run to Him and call on His name.
"The name of the LORD is a strong tower; The righteous runs into it and is safe." (Proverbs 18:10)
How beautiful is His Name!
"Therefore God exalted him [Jesus Christ] to the highest place
    and gave him the name that is above every name,
that at the name of Jesus every knee should bow,
    in heaven and on earth and under the earth,
and every tongue acknowledge that Jesus Christ is Lord,
    to the glory of God the Father." (Philippians 2:9-11)
Allow me today then to acknowledge the name of Jesus Christ to the glory of God the Father! Yes, the name of Jesus is my strong tower and I always run into it and find help, comfort, hope, joy, peace & rest.
Did you find hope anywhere else than in the name of Jesus?
May His name be praised forever in and through me for the glory of God the father! ///