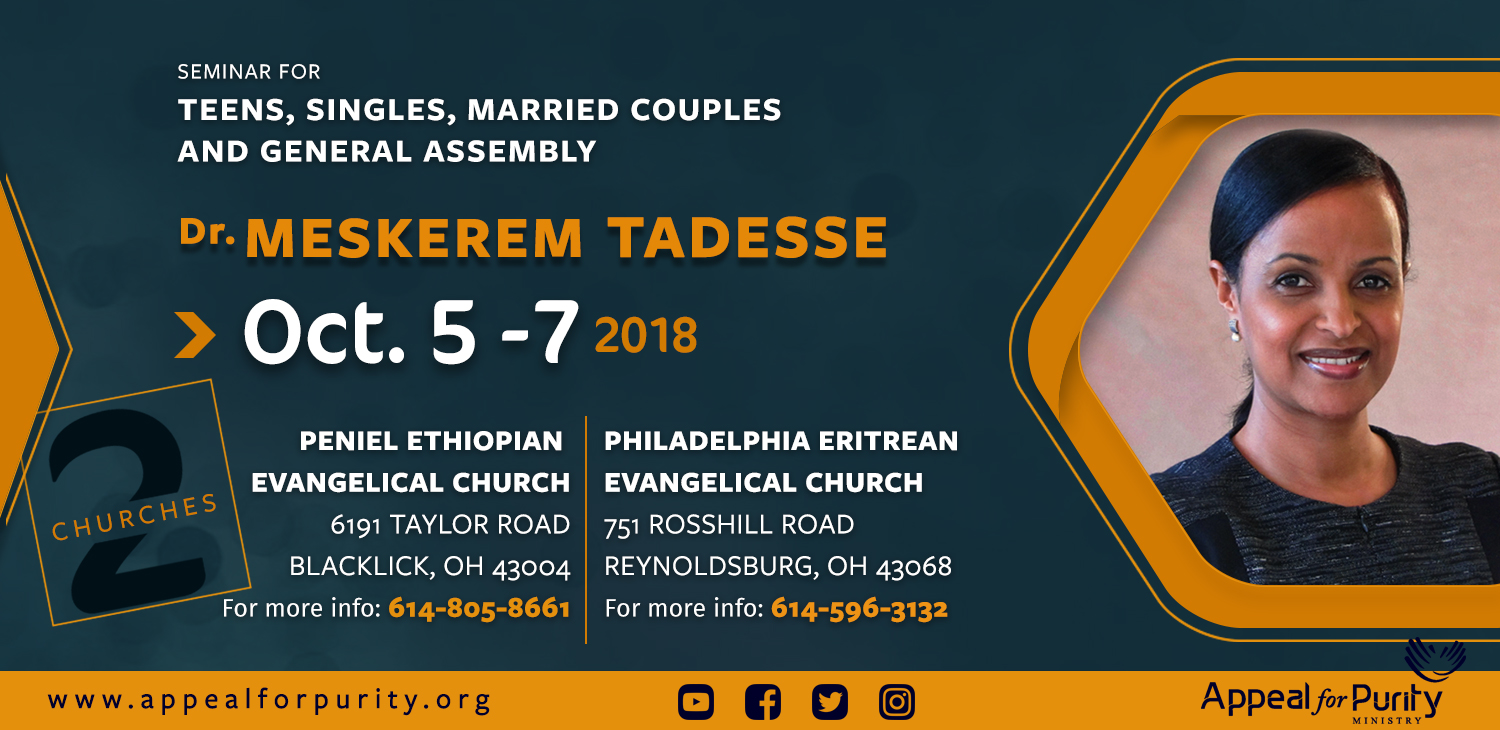 God willing, I will be in Columbus, Ohio, from Oct 5 to Oct 7 to minister at two churches: Peniel Ethiopian Evangelical Church and Philadelphia Eritrean Evangelical Church.
So, if you live in the Columbus area, come and worship God with us. If you don't live there but know someone who does, please invite them on my behalf.
For more info, call the number you see on the flyer.
Have a blessed Monday! ///