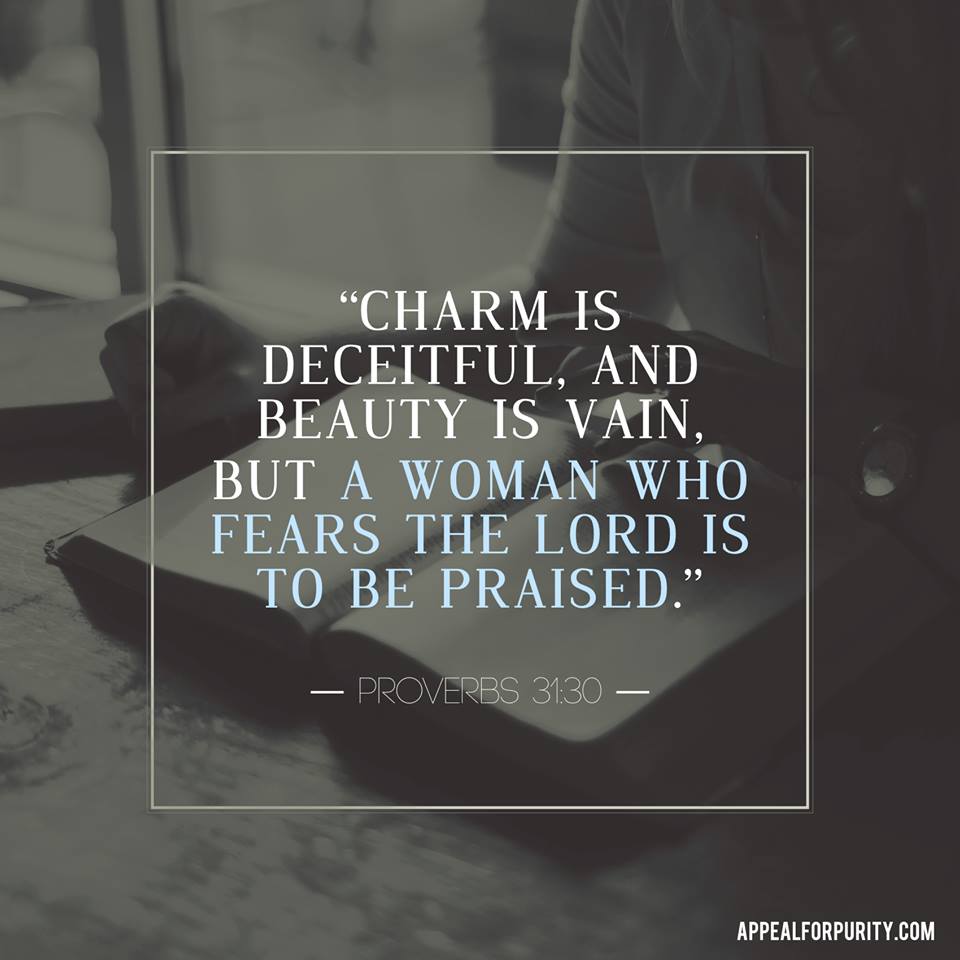 The Bible says, "The fear of the LORD is a fountain of life." (Proverbs 14:27)
A fountain: "a natural spring of water" – water that never stops flowing.
When you find a woman who fears God, it is like finding a fountain that you go to and get your thirst quenched.
Since the fear of God itself beautifies and decorates her heart and soul, she radiates from the inside out.
The writer of Proverbs puts it this way:
"Charm is deceptive, and beauty is fleeting; but a woman who fears the LORD is to be praised." (Proverbs 31:30)
Yeah, search and find this kind of woman for "her worth is far more than diamonds. Her husband trusts her without reserve, and never has reason to regret it." (Proverbs 31:10 Message – notice, it doesn't say, her boyfriend trusts her but her husband)
Why? She fears, not man but, God.
A woman who fears God always turns away from evil, from a sinful path (Proverbs 3:7 ESV)  ///