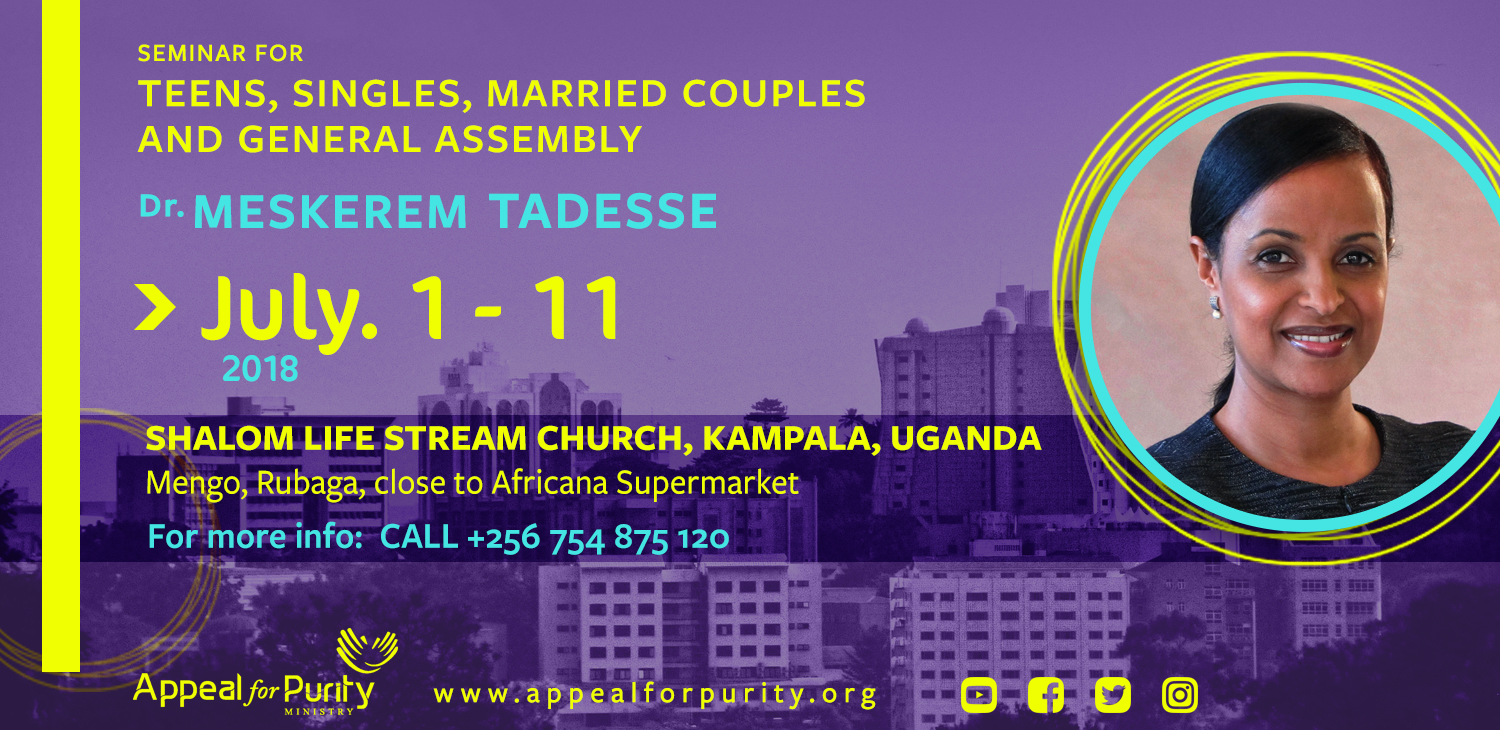 Here is the flyer I told you about in the previous post. If you haven't read the previous post, here is the link:
http://appealforpurity.org/2018/05/24/cant-keep-this-to-myself-anymore/
So, I want to invite all of you who are living in Kampala, Uganda to come out and worship God with us in this special program from July 1 to 10.
For more info about this program, please call the number you see on the flyer.
The program will be in Amharic (but there will be a translator, to translate the message back to Tigrigna because Shalom Life Stream Church is an Eritrean church) and the program for teens and young adults will be in English and for singles, I think, it is going to be in Amharic.
I can't wait to meet everybody in person and I can't wait to see my book, "Beyond the Fairy Tale", in Tigrigna, "ክንዮ'ቲ ጽውጽዋይ."
But in the middle of this excitement, I'm craving for your prayers! Yes, I desperately need your prayers for this program please. If your gift is prayer, please be my friend in prayer with me for this program. Pray for God to call many out of this dark world into His Son, Jesus Christ!