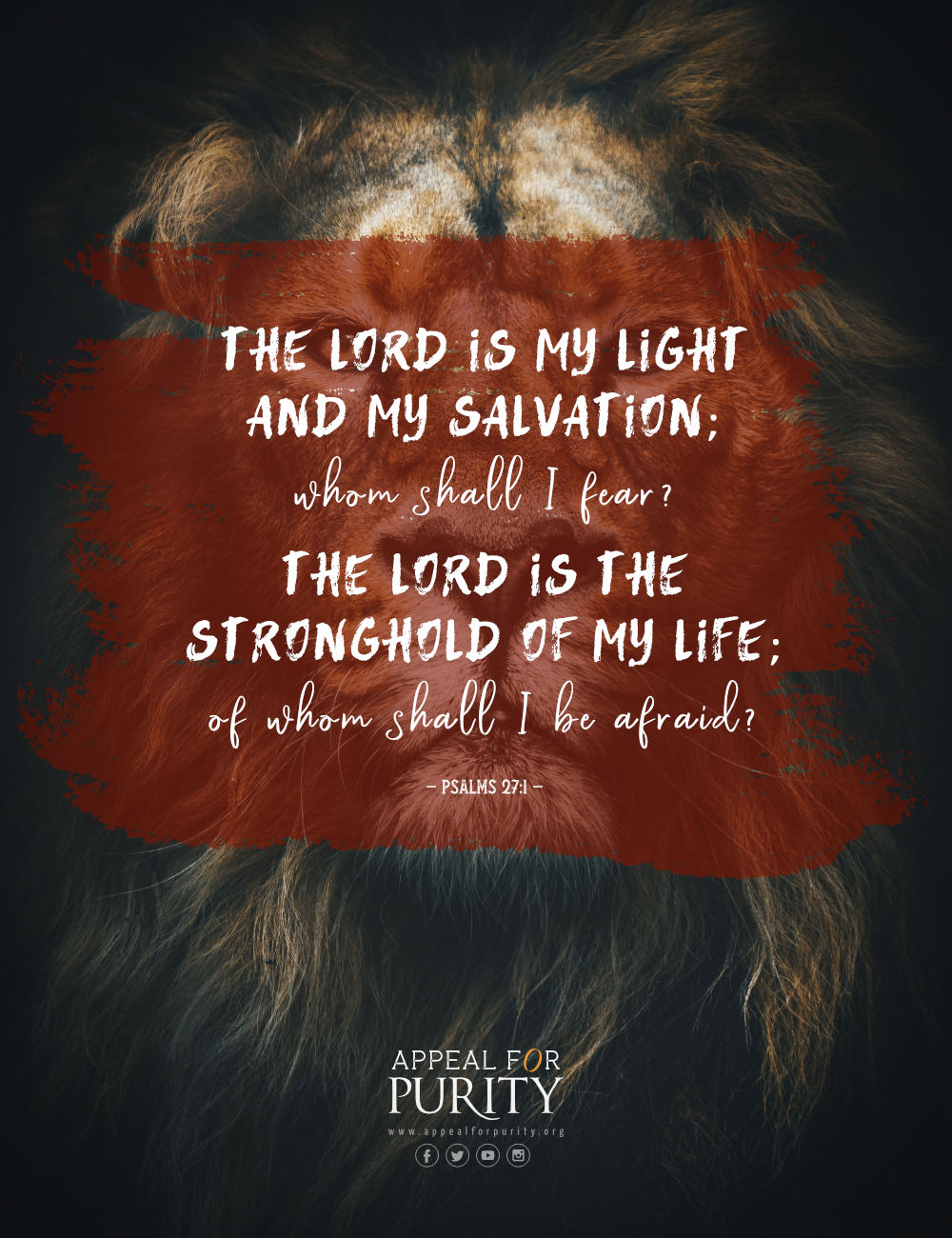 Right after the fall, Adam and Eve heard the sound of the LORD God and they hid from Him.
But God called out to the head of the household saying: "Where are you?"
Adam's response was: "I heard you in the garden, and I was afraid because I was naked; so I hid." (Genesis 3:10)
The first sign of fear in human being, the result of sin, the result of being "naked."
Now the number one weapon the devil uses against us is called fear. He terrorizes us in every opportunity he gets.
Our response to him should always be:
"The Lord is my light and my salvation—
    whom shall I fear?
The Lord is the stronghold of my life—
    of whom shall I be afraid?" (Psalm 27:1)
Why?
"Therefore, there is now no condemnation for those who are in Christ Jesus, because through Christ Jesus the law of the Spirit who gives life has set you free from the law of sin and death." (Romans 8:1-2)
And,
"Blessed is the one
    whose transgressions are forgiven,
    whose sins are covered.
Blessed is the one
    whose sin the Lord does not count against them
    and in whose spirit is no deceit." (Psalm 32:1-2)
Hallelujah! ///