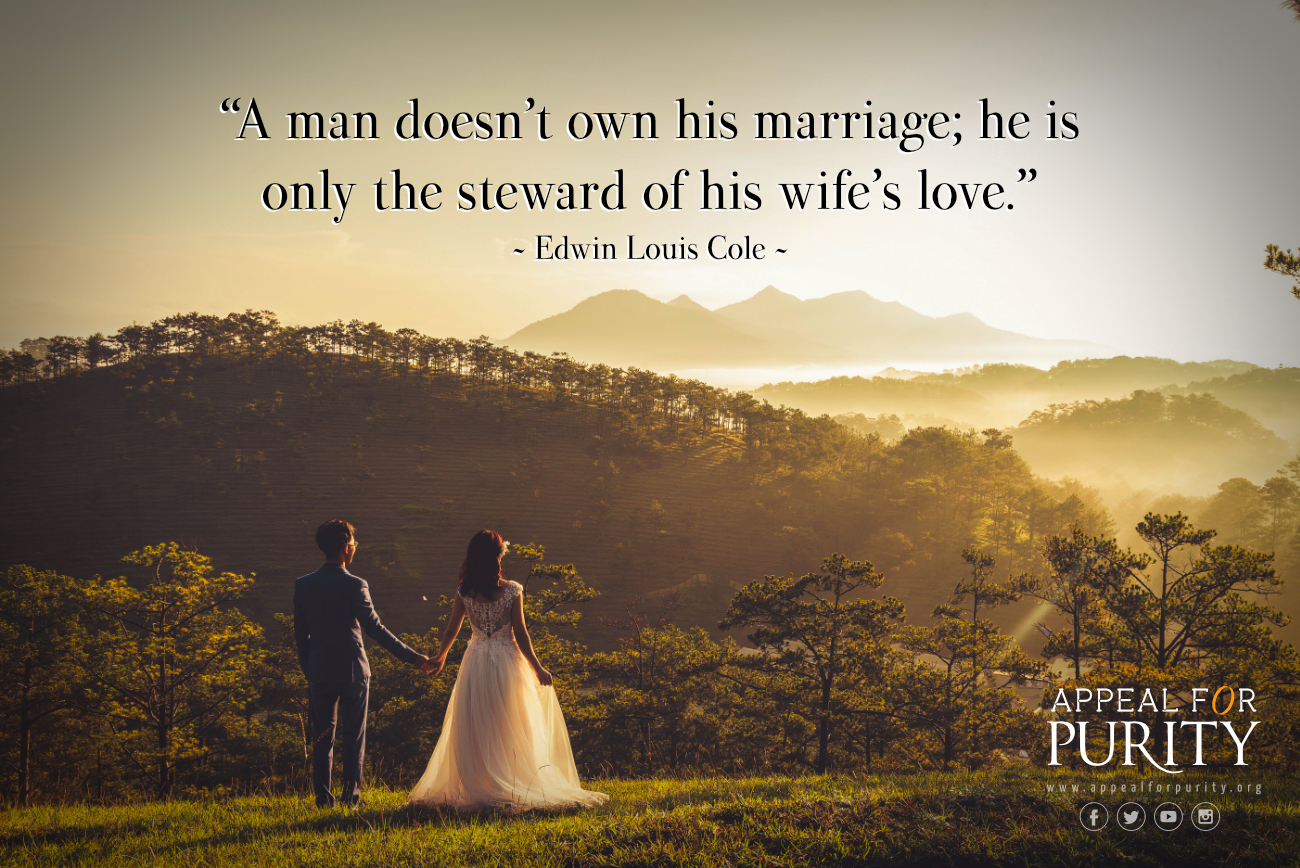 I dare to say that in every husband's heart, there is this deep seated desire: a desire to keep on "Wooing" his wife.
He desires to impress his wife. He wants to be the source of her admiration, excitement and amazement.
It is a wonderful music to his ears when his wife says, "Oh, my! You are good, smart and brilliant! How did you figure that out?"
Are you crazy! That husband even tries to fly just to hear that kind of "song" again and again. It doesn't really matter if he later dies. Impressing his wife is the goal of his life. Making his wife happy, to be the one who fulfills his wife's dreams is the source of his motivation. 
That is why he doesn't like to see his wife being excited by another man's heroic or romantic action. No! He doesn't like that. That is why most husbands don't like to watch romantic movies where the husband is just out of this world kind of romantic man who successfully and repeatedly kept his wife fall in love with him.
In short, a husband looks after his wife's love, making sure that she is still impressed by him.
If he thinks that he is in the marriage to be loved, served and taken care of by his wife, he will be disappointed and become bitter to the point of cursing the day he said "I do!"
Yeah, loving his wife to death is not only a command of God to him but it is a deep seated desire God put in him. He just have to tap into that God given desire and live for it so he enjoys his marriage and life.
Only one way: To keep surrendering to Jesus saying, "Lord, help me to be the man You created me to be for Your glory!"
The man who diligently watches over his wife's love makes his wife submit to him.
Just imagine then: When a wife submits to her husband and the husband loves his wife to death, who gets the glory?
The Designer of marriage!
Yes, the ultimate goal of marriage is to glorify God! ///