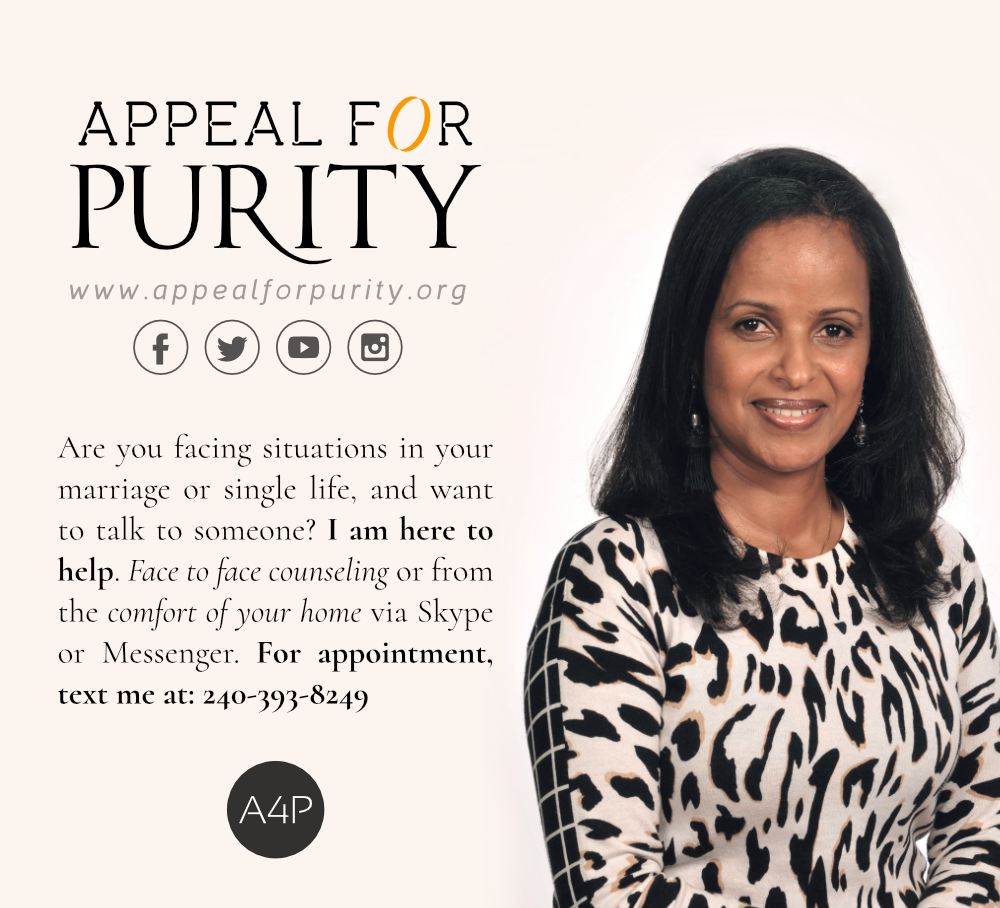 I have received a beautiful recommendation letter from one married couple I counseled and finished counseling just last week.
While I was reading their recommendation letter, I thought it would nice to let you all know of the counseling service I give online (Skype or Facebook Messenger) or face to face counseling for those who live in the DMV area.
Here is their recommendation letter:
"We would like to Thank God for his Love and Mercy through his son, Jesus Christ, and for shining his light into our life. We thought we were living a happy life with 3 children in the greater Atlanta area.
Just like any normal family, we were busy with day to day life and did forget God and our eyes were covered from what was in store for us from our Lord Jesus Christ; however, Dr. Meskerem was an instrument in shining that light into our life through Him.
She is very patient, kind, gentle, professional and open throughout our counseling service. On Genesis 4:8-10, it talks about how Cain was his brother's keeper and Dr. Meskerem is her brothers' keeper. She took our burden and helped us carry it through, which reminds us Galatians 6:2 "Carry one another's burdens, and in this way you will fulfill the law of Christ." She listened very carefully and gave us ample time to express what we were going through then she came up with concrete answers and suggestions as to what we need to do.
What impressed us was she was not critical or judgmental. She put our question into perspective by putting God first, and then helped us to see how and who was behind our problem, the devil, be through our sexual purity or family matters. On James 5:16, it says, "So confess your sins to one another and pray for one another so that you may be healed. The prayer of a righteous person has great effectiveness."
She helped us to confess and be truthful with our problems, which led us into praying together with an open heart. And that breakthrough prayer opened our eyes and the veil that was covering us was lifted off. From that day on, we have been very joyful and thankful on the word of God. It reminded us His word on Romans 10:17, "So then faith cometh by hearing, and hearing by the word of God."
We highly recommend her service for anyone who goes through marital difficulties specially relating to sexual purity.
Thank you, Missy, for all you have done for us and we pray your ministry will reach others and save others the way it did for us. May God Bless you, your family and your ministry abundantly."
Appreciate you much my brother and sister for taking your time to write this recommendation letter. May God continue blessing you two, your marriage and your two bundle of blessings! ///