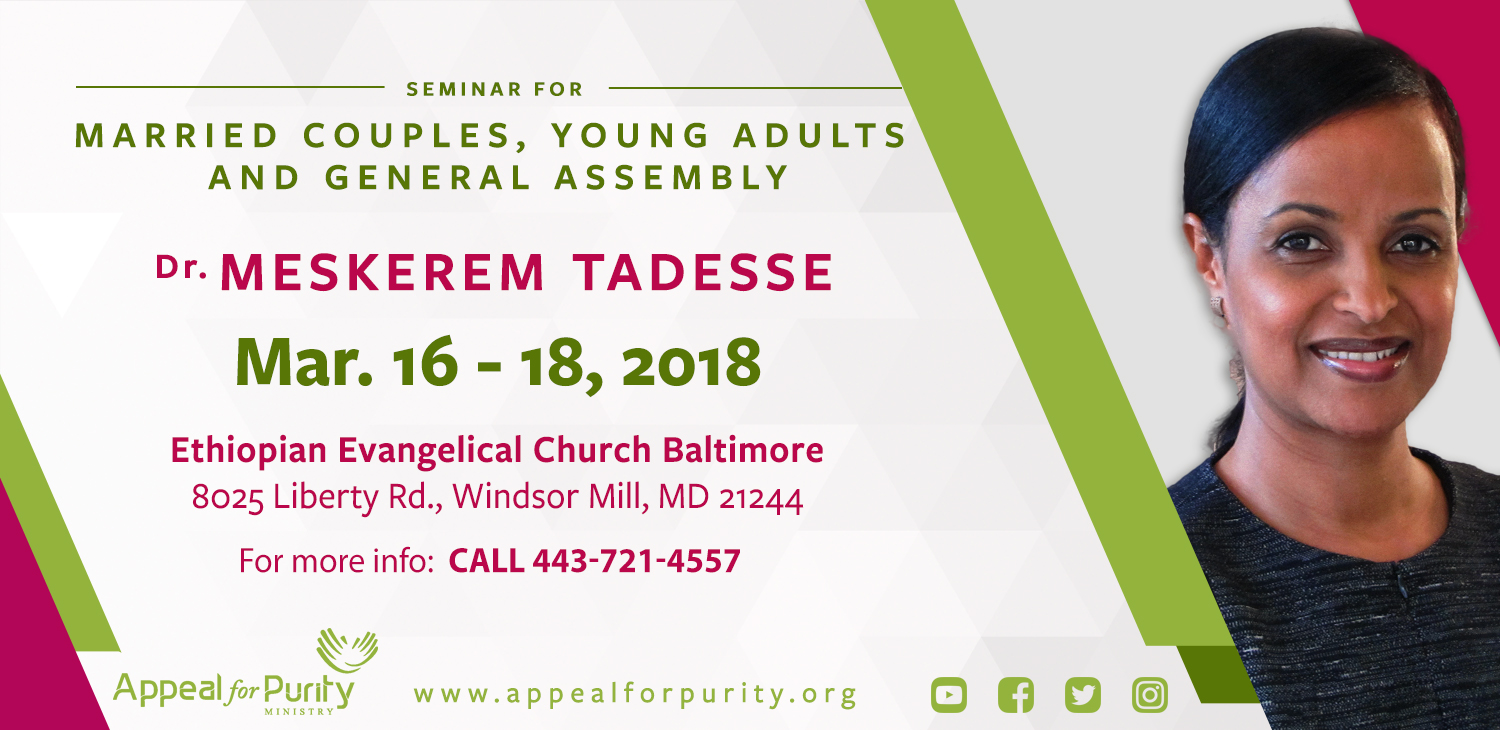 I am going to spend this coming weekend, including Friday, in the Ethiopian Evangelical Church in Baltimore, here in Maryland.
I am going to have more time with the next generation and parents of young children. So, if you live in the DMV area (DC, Maryland and Virginia), I invite you to come.
If you are 18 and older and single, I invite you to come to the next generation program. We will have an informal and fun time together, yes, Q&A included. I am planning to talk on topics such as singleness, online dating, sexuality and all about finding a life partner.
For more info, you can call the number you see on the flyer.
Hey, as usual, if you don't live in the DMV area but know someone who does, please invite them to this program on my behalf.
Have a blessed Monday! ///