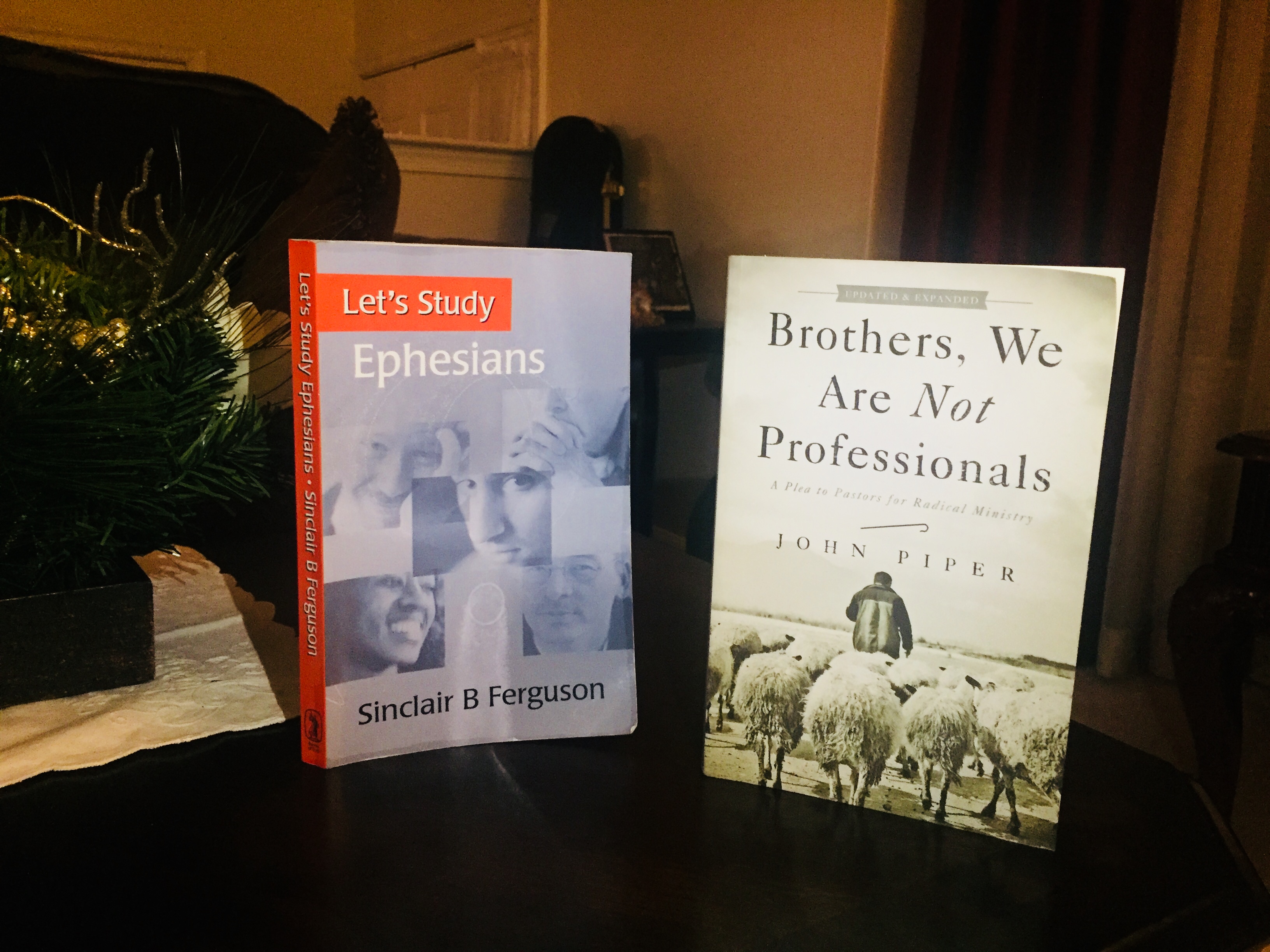 John Piper's book, "Brothers, We Are Not Professionals" got into my hand few days ago and I haven't been able to put it down. 
It is not written to "Sisters" but "Brothers" who are pastoring a church but it doesn't say, "Sisters, do not read it."
So, if you are a young pastor reading this post, I highly recommend that you read this life-changing book written specifically for you.
Piper writes: "The only true sorrow for not having holiness comes from a love for holiness, not just from a fear of the consequence of not having it. – – -The cry over the punishment one is about to receive for wrongdoing is no sign of hating wrong but only hating pain." p. 142
Please get this book and read it. It changes your life and most definitely changes the congregation you're fighting for. Yes, change starts from you, not from the congregation you're leading.
And to all of you, if you've never seriously studied the Book of Ephesians before, get Sinclair B Ferguson's book, from a series called "Let's Study" – Ephesians.
Ferguson said in the introduction section: "From beginning to end Ephesians sets before us the wonder of God's grace, privilege of belonging to the church, and the pattern of life-transformation the gospel produces."
Ferguson expounds each verse of the Book of Ephesians. So, it helps you study verse by verse. ///