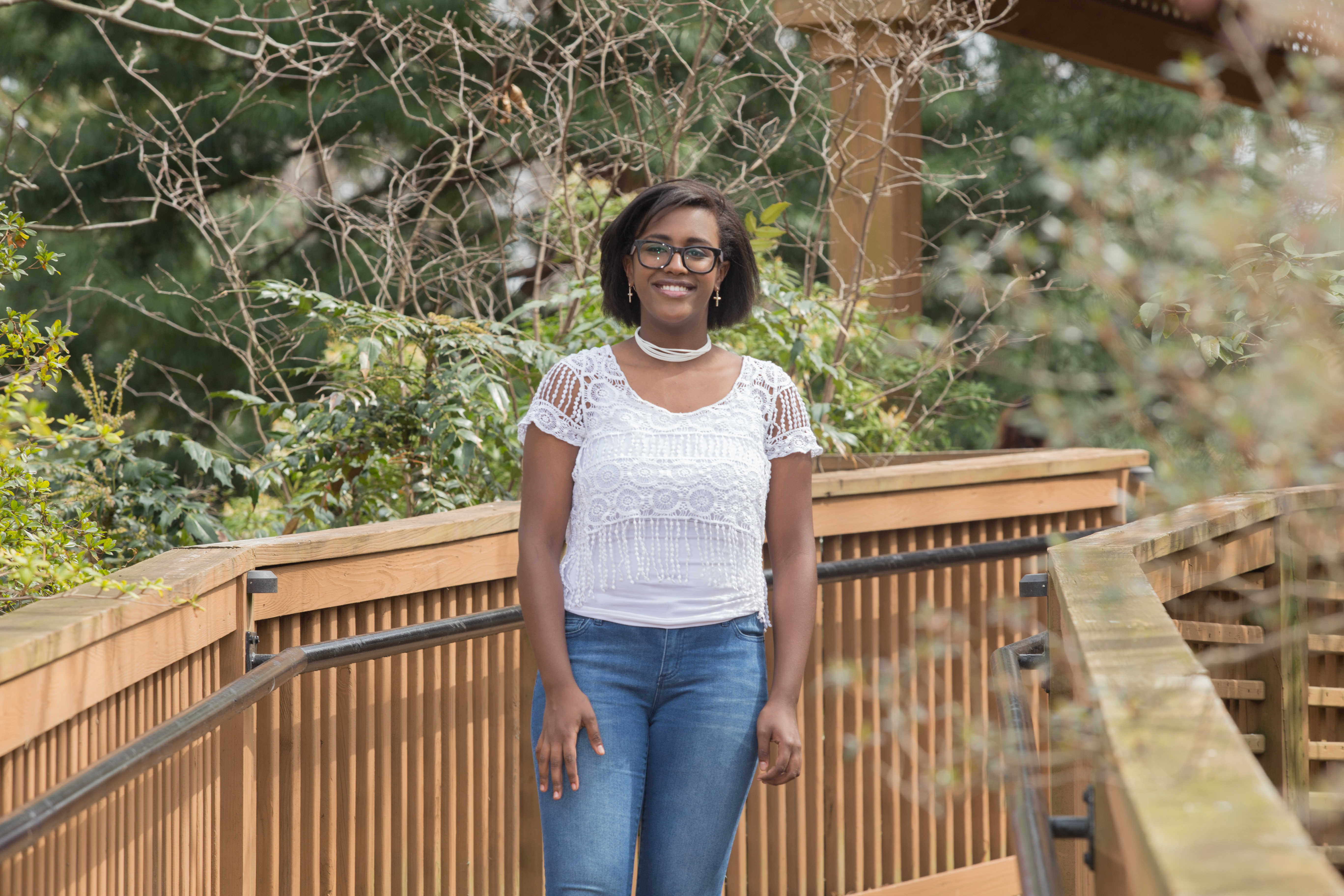 Seventeen years ago, on Friday, December 01, 2000 around 1:30am, God added Lydia Banko to our family.
Saying, "Lydia is a blessing to the Banko's family" is totally an understatement. This girl is a uniquely made, God-given blessing to us, especially to me, her mother.  
Even if I have zillion beautiful stories to tell about this pretty girl, let me share with you only two today.
One day I was down and dejected because of the hard exam I took and did poorly. I was lying on my bed feeling really sad. Lydia, who was at a time five years old, knocked at my bedroom door. I said, "Come in." She came in and climbed on my bed and asked, "Mom, are you okay?"
Stroking my hair, she said, "I don't think you are, mom. I think you need someone to be with you." And while she was stroking my hair, I drifted into the most peaceful sleep ever.
Yeah, I shall never forget that day as long as I live.
And one day, when Lydia was in 7th grade (she's a junior in high school now), I picked Abel and Lydia up from their after-school activity. On our way home, Lydia and her big brother, Abel, asked for Subway sandwich. So, I stopped at the nearby Subway. I stayed in the car while they went in and ordered their sandwich. I could see them through the glasses. Abel paid for their sandwich, gave Lydia her sandwich and he came out but Lydia stayed there, talking to a girl.
So, I quickly asked Abel, "Who is that girl your sister is talking to, Abel?"
So, we waited for Lydia and she came back smiling. I asked her, "Lydia, who are you talking to?"
She said, "Mom, you don't believe if I tell you this. So, this girl was standing behind me. I don't know her. She said, "Excuse me?" I turned around to see who that was. She said, "Sorry for bothering you but do you think I am ugly?" Mom, this girl has a cleft lip but not that bad. So, I said to her, "No! I think and believe that you are beautiful!" And all of a sudden both of her eyes got welled up with tears and she said, "But my classmates think that I am ugly." Then I turned to her 180 degree and said, look, it doesn't really matter what others think about you. What matters the most is what you think about yourself. Do you believe in God? She said, "Yes, I do." Then if you believe in God, the word of God says, "You are fearfully and wonderfully made." You are God's masterpiece. This is the truth you need to believe, not what others say. You shouldn't listen to another truth because there is no other truth except the word of God. – At this point, Mom, her tears began rolling down her cheeks. She wiped her tears and we hugged and she said, "Thank you!"
Yeah, if you ask me, I think and believe that Lydia is anointed and gifted by God to counsel and comfort those who are hurting. What can I say to that, except to say, He who began a good work in her bring it to completion in Christ Jesus! (Philippians 1:6)
Oh, my precious and only daughter, happy birthday!
As I always say to you, my lovely daughter, let me say it here: I love you more than you can ever know and understand. May God continue making you a blessing to others! May God give you grace, wisdom and knowledge to reach out to the unreachable, to love the unlovable and to comfort those who are sad, wounded and hurt! May He use you in this dark world so others may come to know Jesus Christ in and through you! 
May you, our only daughter, become thousands of ten thousands! May your descendants possess the land for the glory of God. – (some of the words are taken from Genesis 24:60) ///