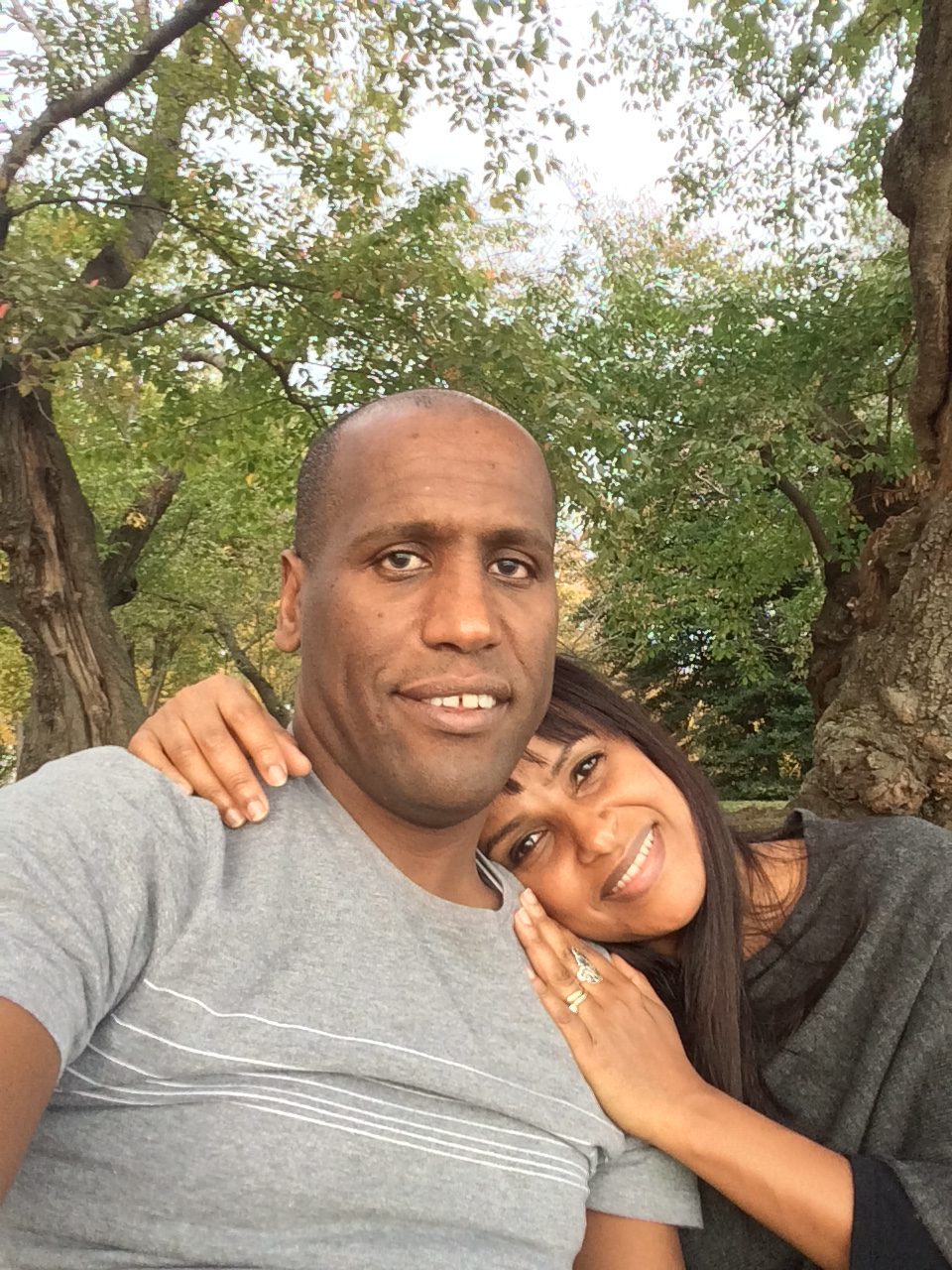 My husband and I took this picture two weeks ago, in one of my favorite dating site, in DC.
Well, DC used to be our favorite dating place before we got married, which is 21 years ago. So, we have lots of funny memories there.
Yes, I love to date this man. I enjoy to go out and eat, talk and laugh with him like nobody's business. 
Some married couples don't date and I don't know why.
Some say, "We eat outside once or twice a week with our kids."
When you date your boyfriend, did you go out with him accompanied by your neighbors and nephews and nieces?
No, you did not because you didn't want to share that important moment with anyone. Then why do you want to take your kids with you when you date your, not boyfriend but, life-partner? 
If you are a married man reading this post, let me give you one quick advice: Date your wife!
Just take her out for dinner or lunch by HERSELF, at least once a week. Find someone who babysit your kids if you have little kids and take your wife out! Surprise her with your well-thought-out dating plan.
Give her some heads up as to how the night is going to be by saying, "Hey Baby, would you please wear your purple dress tonight?"
Wow! Brother, that is like, touching your wife's heart in a very unique and special way!
You know what I call that kind of dating?
Yeah, if we want our marriage to make it to shore, in addition to many other things, we need to give to our marriage this kind of tune up. ///