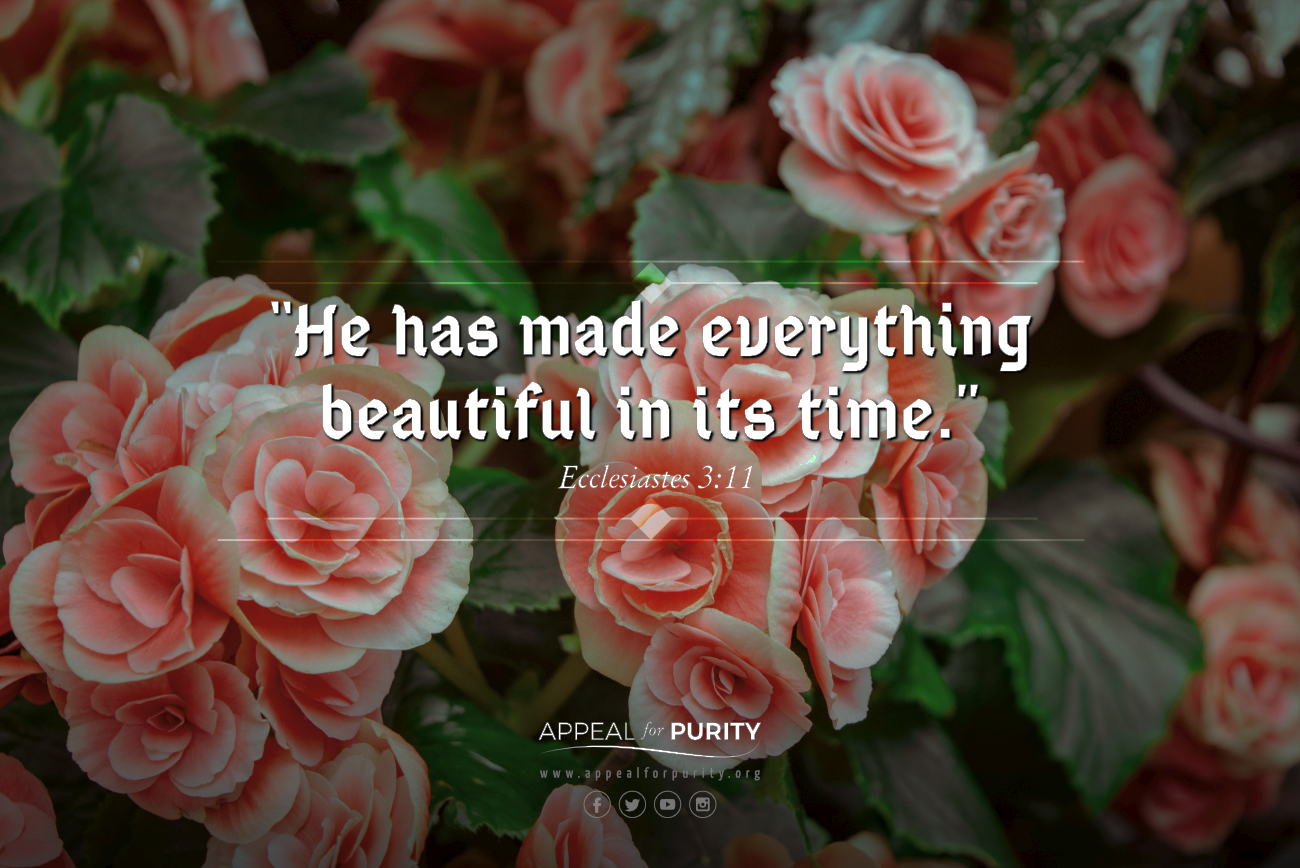 Every season has its own time. One season comes and goes for the next season to come in.
That means, summer can't say, "Well, I want to hang out a bit longer because everybody loves me." No! It has to go so autumn gets its turn. Then autumn has to go so winter ushers itself in.  
In the same way, one season of life comes and goes so the next one gets its turn.
And no season of life comes to stay!
Yup! No season of life, no matter how good or bad it is, comes to stay!
This is good news for that person who is going through tough times.
But the truth of the matter is, this is equally good news for the person who is going through one of those exciting seasons of life too because none of us can enjoy good seasons unless we know how bad season feels like. Think about it.
So, all seasons of life are good! They have their own unique and good purpose because it is God who designed them all for a good cause.
"There is a time for everything, and a season for every activity under the heavens:" and God "has made everything beautiful in its time." (Ecclesiastes 3:1, 11)
So, the season of life you're in today is a good season no matter how bad or good you may feel about it.
If in case you're in the middle of tough season of life, focus on these two things:
One, this season is not here to stay (Ecclesiastes 3:1-11) . Two, behind the scene, God is making diamonds out of your "beaten up" ashes of life so you and your life spark and shine during the next season (James 1:2-4). So, trust God to see you through and wait for Him expectantly because God for sure will call that enjoyable season of life back into your life. This is the order of things for those who wait on God! God said, "those who hope in Me will not be disappointed." (Isaiah 49:23b)
Or, you may be in the middle of that, "Oh, my gosh! Is life this much enjoyable! I didn't know! I so love life" kind of season of life. If so, keep in mind: This too shall come to pass. So, during this season, be mindful of the following two things:
One, don't dare to look down on people who are in the middle of "dark winter season" because tomorrow is going to be your turn and you need these people to come to your aid, to show and teach you how to praise God under the rain. Two, don't forget your spiritual disciplines (praying, reading and studying the Bible and worshiping God with other believers) even if you feel like you don't need these disciplines anymore. Do you know why? Well, it is what you sow during this season that you are going to reap when we find yourself "under the weather" kind of season. So, be wise! ///