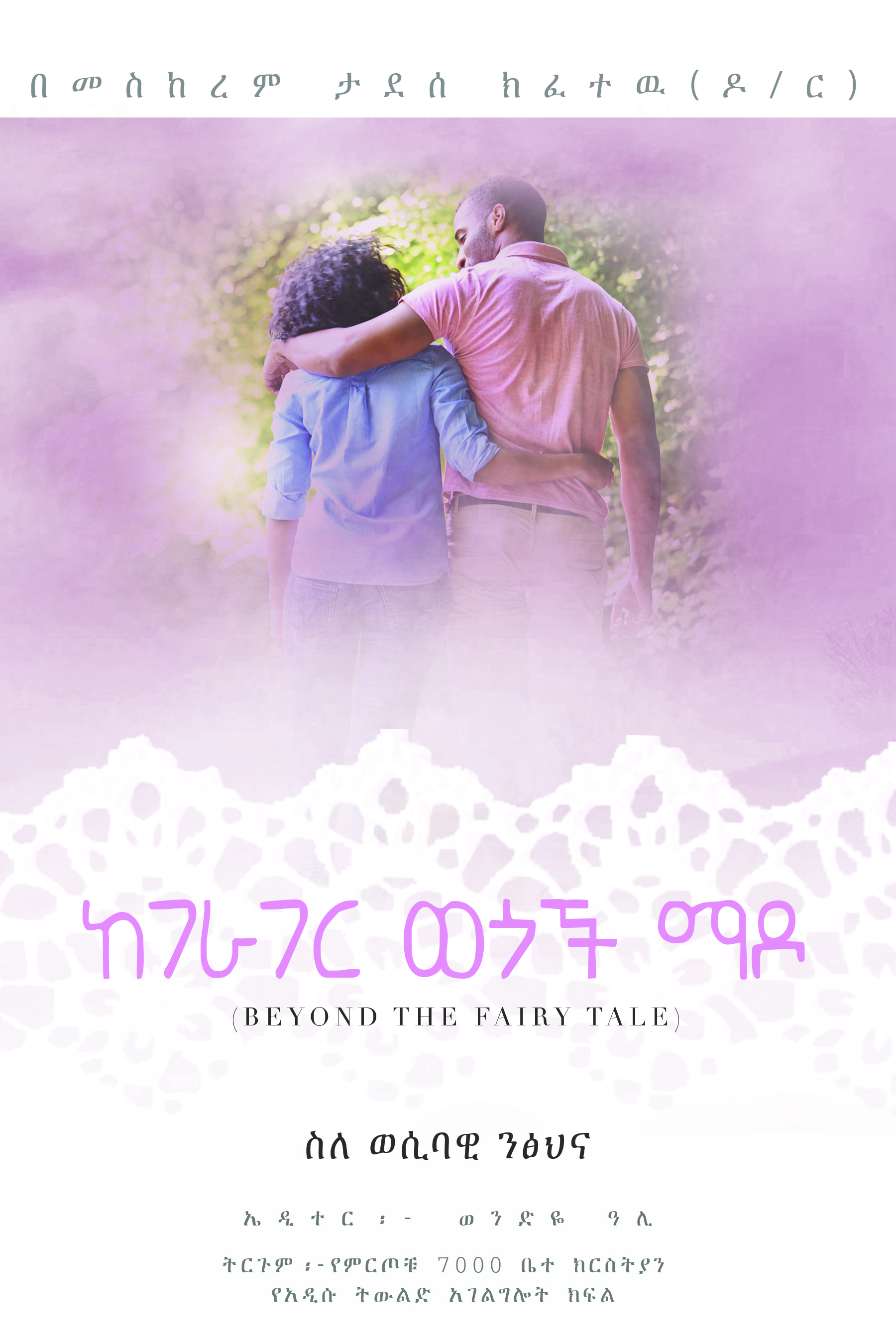 God is good all the time; and all the time, God is good!
The Amharic version of Beyond the Fairy Tale, my first book, will be released here in Addis Ababa, Ethiopia, on Sunday, August 13 in the afternoon at the Unique 7000 Church.
I will post detailed info soon but for now I want to share with you the cover picture of my book.
You have no idea how much I love the picture as well as the title of my book. Believe me, just in this one project (translating Beyond the Fairy Tale to Amharic), I learned many wonderful Amharic words that I have never come across before. Yes, because Amharic is a very rich and fascinating language, it made the book even more interesting and captivating!
Make sure you mark your calendar to come and pick up your copy of this interesting book on Sunday, August 13.
Okay, I have to go now.
Have a blessed weekend! ///