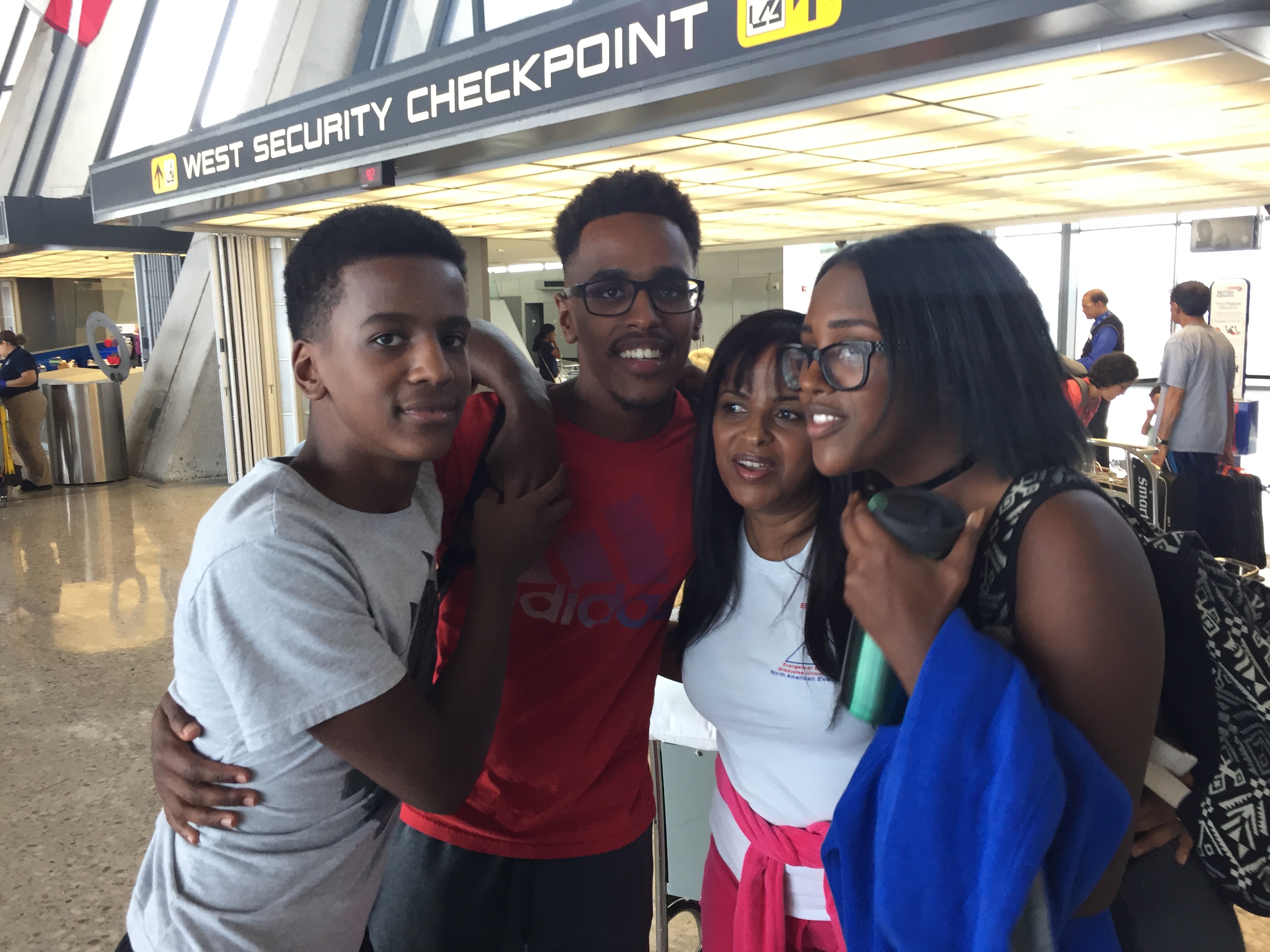 – – – Addis Ababa, Ethiopia!
Beautiful weather 
Not true!
It is rainy but hey, I don't complain. I mean, I am surrounded by families and friends and many beautiful fans of Appeal for Purity!
So, I can't complain!
This time around, I traveled with my three beautiful kids and we called this trip "Missionary trip" because we're here with a mission.
I mean, is there any greater and better mission for a Christian than to spread the aroma of Jesus Christ?
There is NONE!
My kids have already met many young Ethiopians of their age and you have no idea how excited they are! They met many young Christians yesterday at the Unique 7000 Church's graduation party for those who have attended the sexual purity discipleship intensive class.
And hear this: My kids have shared with the young people two or three points regarding sexual purity!
I am so proud of these amazing people!
I will share with you more in the future. But for now, I am just dropping by to share with you this pretty picture we took at the airport and to let you know of my whereabouts. My kids will be back to Maryland soon but I will stick around until I finish the different programs that the Unique 7000 Church leaders put together in the most impressive way. The program starts on August 9th.
For more information about this program, call the number you see on the flyer that is posted on the Appeal for Purity Facebook page.
Okay, I have to go now.
Have a blessed Monday! ///