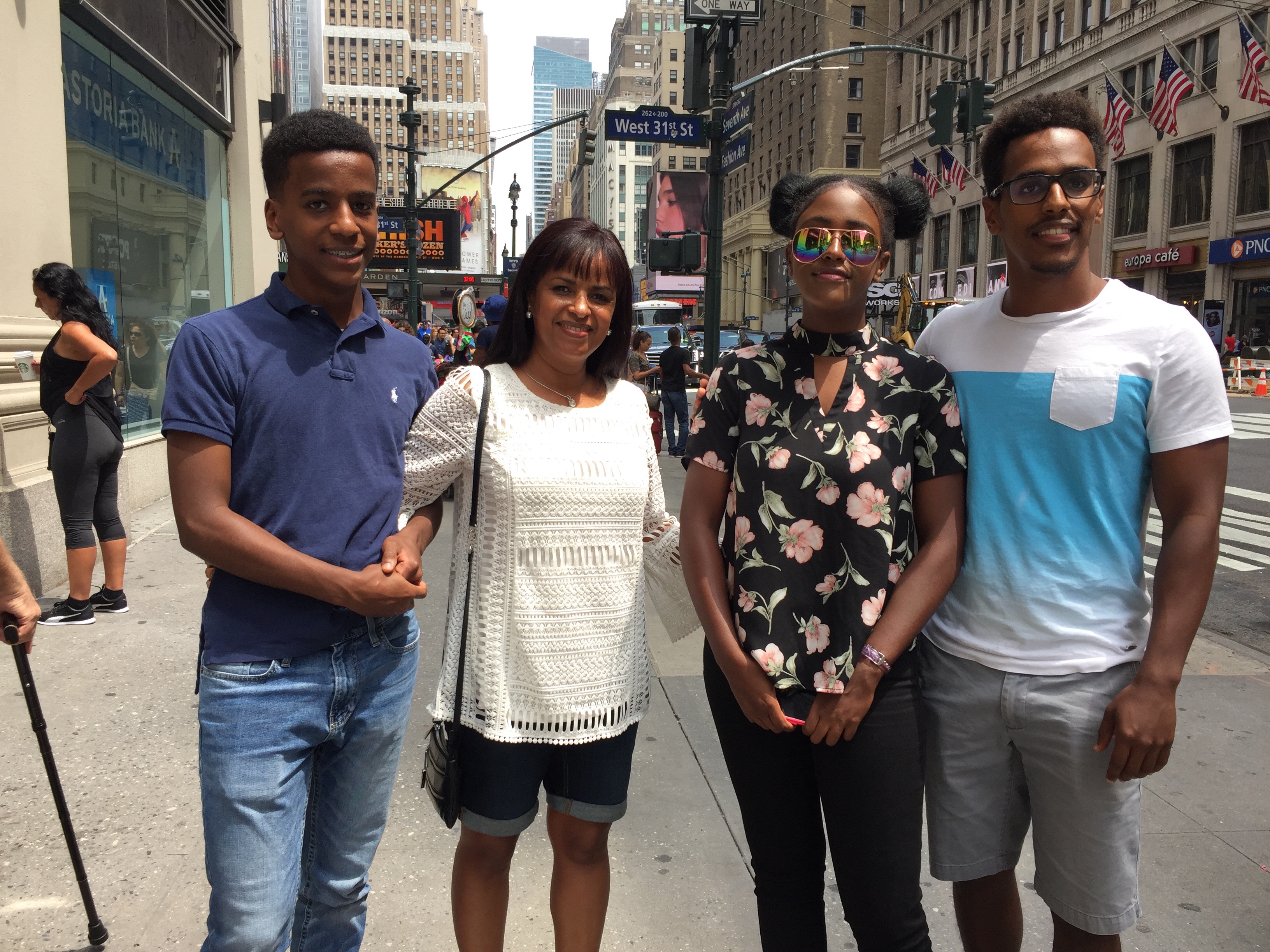 Seriously, when I woke up this morning, for a second I thought I was in Ethiopia because this kind of gorgeous weather can only be found in Ethiopia. Sorry, I only speak from what I know.
The thing is my family and I are in New York. We came here last Thursday and let me tell you something, New York is definitely a city that doesn't sleep! It is crazy out here.
Yesterday we spent the whole day in Manhattan, New York and we meet pretty much people from all over the world. And it was a great joy for us to see courageous people preaching the Gospel in the middle of that big and crazy crowd. Praise God!
Even though we live in a very quiet neighborhood back in Maryland, and we always enjoy the quietness, I think we are enjoying the crazy life here in New York too.
The picture I am sharing with you today is the picture we took yesterday. My Baby (my Berhan, my husband) was the one who took this beautiful picture.
For those who don't know these beautiful people, they are our kids: Abel (18), Lydia (16) and Biruk (14). Aren't they just cute!
We are now preparing to go to church, to worship God with the Emmanuel Worship Center folks in Bronx, NY. My kids are very excited to meet teenagers from another Ethiopian Evangelical church.
Have a blessed Sunday everybody! ///