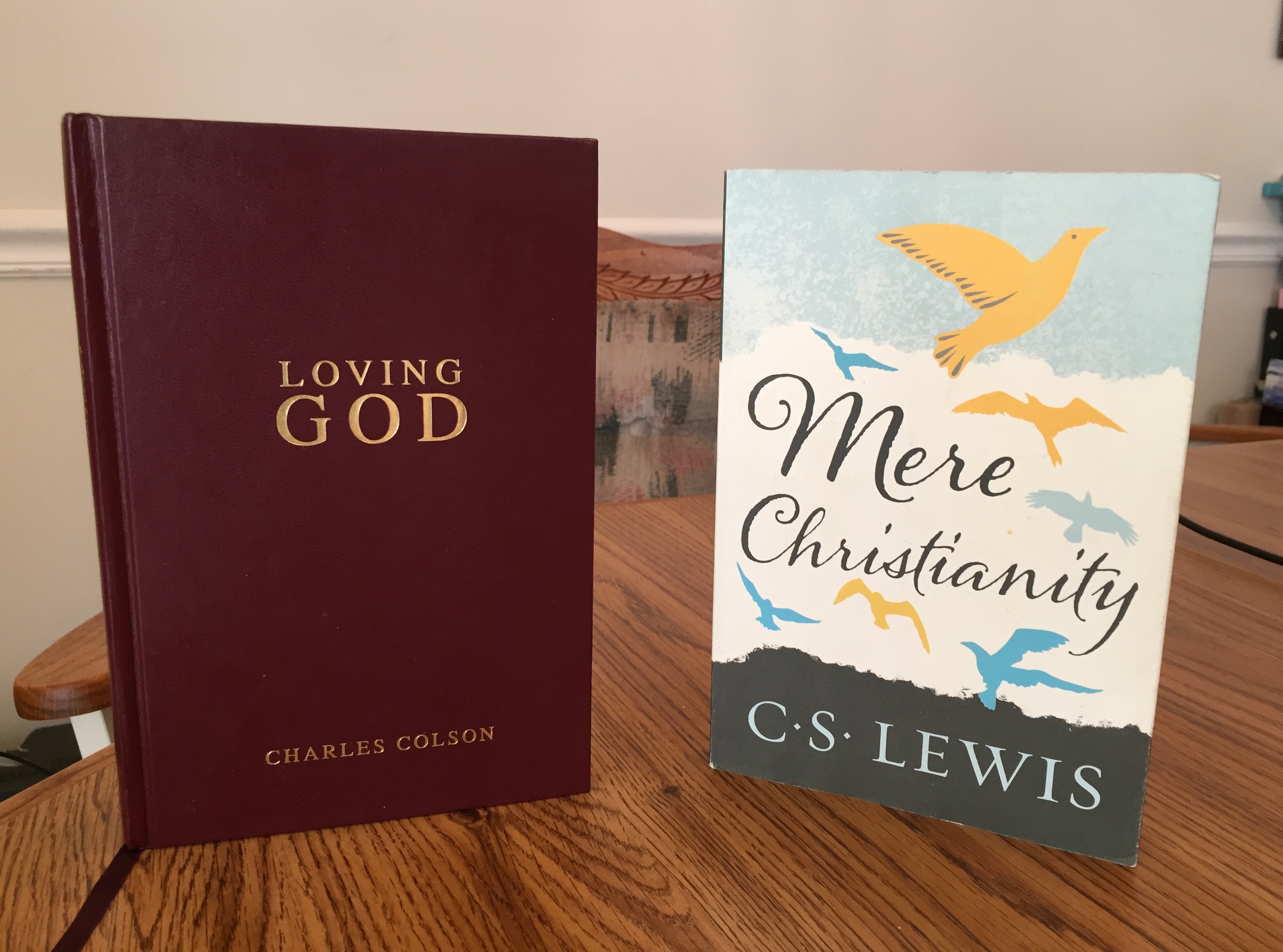 "You will be the same person in five years as you are today except for the people you meet and the books you read." ~ Charlie Tremendous Jones
I don't know about you; but I personally don't want to be the same person in five years as I am today. I want to grow in the knowledge of Christ Jesus. I want to know Him. I want to know His word so the word becomes "flesh" in my life.  
So, I am always on the lookout for good books by good and sensible authors. I don't usually like to read books which talk about how God sent His angles to take care of the author's luggage in the airport. I don't think those kinds of books help me to know Christ.
And these two books I am sharing with you today helped me to understand the basic truths of Christianity and what it means to love God in the most practical way possible. 
I know, "Mere Christianity" by C. S. Lewis is so over-due book for me. I was supposed to read it many years ago but since I often hear a quote from this particular book a lot from all my favorite authors and preachers that I thought I read it. Oh, well, I didn't until now. And when I read it, I paired it with this fantastic book that somebody (Melikte Yohannes) on this page recommended for me to read, "Loving God" by Charles Colson.
You have to get these fantastic books. They will totally change your perspective about Christianity. Yeah, they definitely have changed mine. Let me quote one from each one of these books:
"If you look for truth, you may find comfort in the end; if you look for comfort you will not get either comfort or truth – only soft soap and wishful thinking to begin with and, in the end, despair."
p. 32, "Mere Christianity"
Mere Christianity is a very unique book in that it is written from a secular point of view, from an atheistic point of view. It touches very sensitive topics including human sexuality – Sex is a good thing but why is the Bible against it, or is the Bible really against sex? Just lovely book! C. S. Lewis' humorous style makes the book even more interesting.  
"Repentance can be a threatening message – and rightly so. The Gospel must be the bad news of the conviction of sin before it can be the good news of redemption."
P. S. You can find both these books from Amazon or from a bookstore near you (in America or Canada). We don't know any other way to find these books.