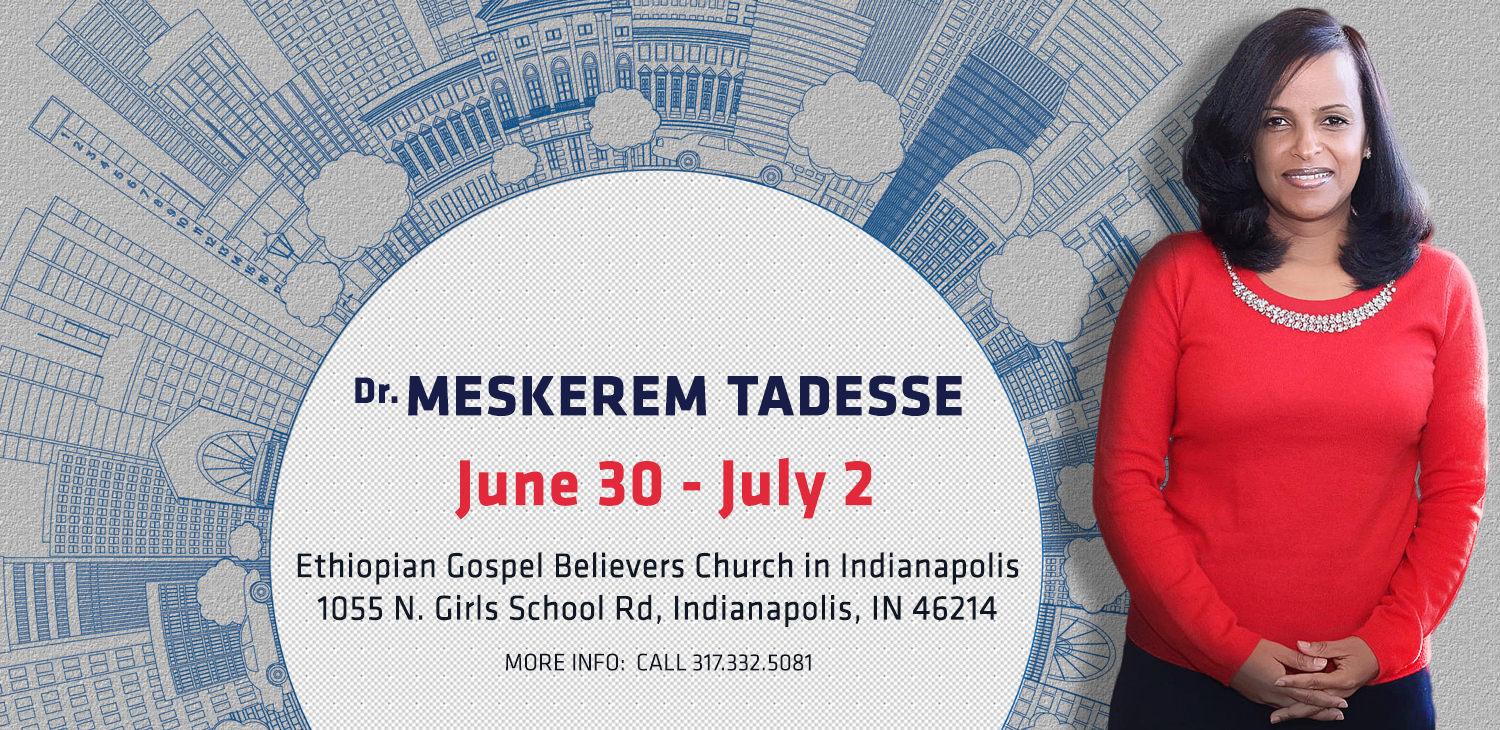 I'm very excited for this wonderful opportunity to travel to Indianapolis, Indiana and be part of a program that the Ethiopian Gospel Believers Church put together.
If you live in Indianapolis area, I invite you to come and be part of this wonderful three day program. If you don't live in this area but know someone who does, invite them on my behalf. (For more info about this program, call the number you see on the flyer.)
You know, the one promise of Jesus Christ that I always hold on to whenever I go to worship God with other believers is this:
"For where two or three gather in my name, there am I with them." (Matthew 18:20)
What a promise! And Jesus always keeps all His promises, ALWAYS!
And when we gather together in His name, it is a sure thing that Jesus would come to be among us, not to worship but to receive our worship and bless us.
Oh, who do we have in this life and in the life that is to come but Jesus Christ!
"
Whom have I in heaven but you?
And earth has nothing I desire besides you.
My flesh and my heart
may fail,
but God is the strength
of my heart
and my portion
forever.
" (Psalm 73:25-26) ///