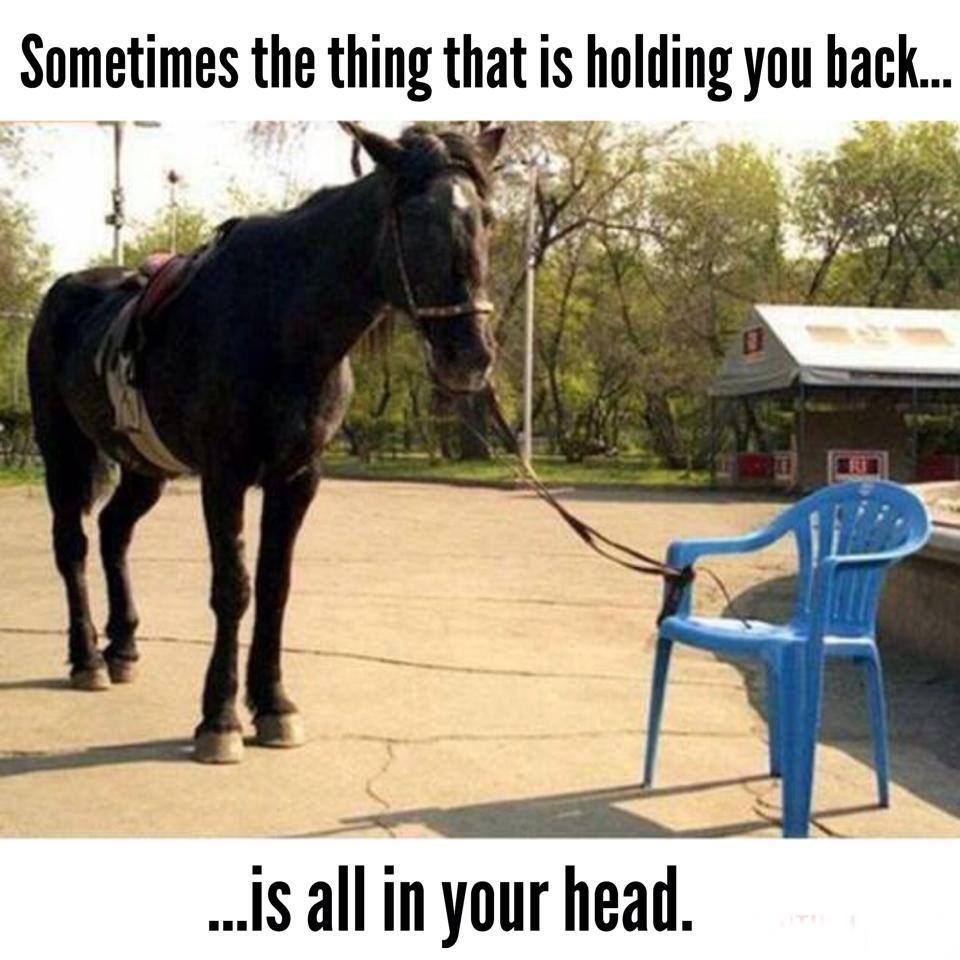 Whoever came up with this picture deserves some round of applause, don't you agree?
I mean, I can even safely assume that the person who has taken this picture and made this poster with that profound statement must have read the Bible.
Yes, it is true that we win or lose our battles first in our minds.
Otherwise, like the donkey in the picture, we say, "I could have been free of this long time ago if it wasn't for the situation I'm in."
But more often than not, our situation has little or no bearing on our lives but our thinking, such as, wrong understanding of the truth of God, holding on to a wrong doctrine, and so on and so forth.
And the best way to win the battle in our minds is to let the word of God sit there 24/7.
Listen what the word of God says: "For the word of God is quick, and powerful, and sharper than any twoedged sword, piercing even to the dividing asunder of soul and spirit, and of the joints and marrow, and is a discerner of the thoughts and intents of the heart." Hebrews 4:12 (KJV)
Wow! Did you hear that? It says, "a discerner of the thoughts and intents of the heart."
If our thoughts and intents are confronted on a daily basis by the word of God which is quick, powerful and sharper than any "twoedged" sword, we start to move from one victory to another, leaving behind that "tiny chair" that is holding us back. ///