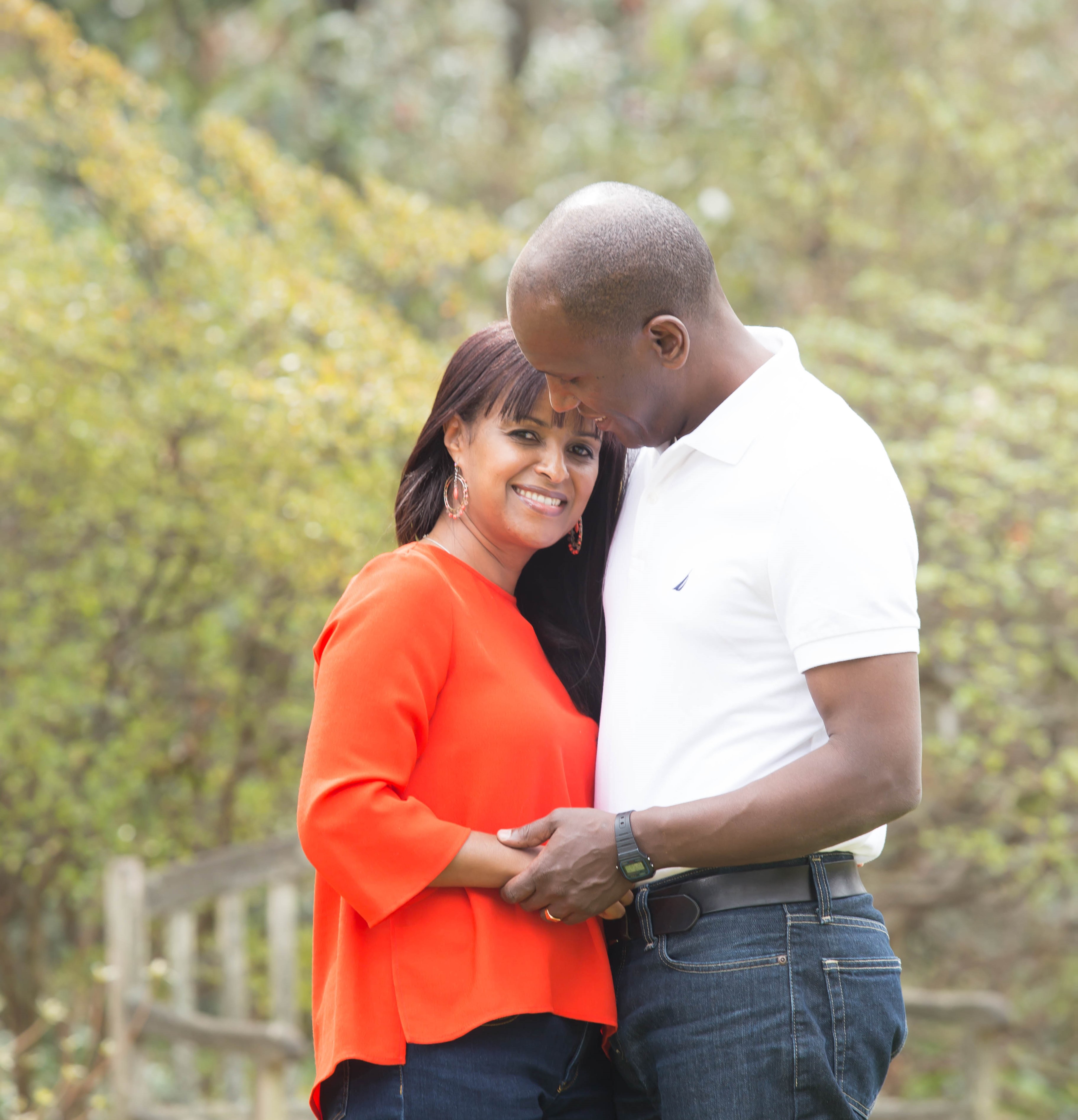 Did I ever tell you how much I love this man, my husband?
Maybe I didn't. Well, I do love him more than I can ever express!
And I want to share with you one of my favorite pictures of us. Why do I like this picture? I like the way my husband looks at me. I am serious, I like it very much!
You see, we wives (most of us) not only want our husbands to love us but we also want them to pursue us, to stare at our eyes and lips as they used to when they were first dating us, trying to convince us to marry them. I mean, with their piercing look, they made us believe that we were the most beautiful and attractive creatures of God in this whole universe, didn't they? Then they married us and guess what? They stopped pursuing us.
That is very depressing!
If you're a young husband of one beautiful young bride, listen to me carefully please: Your wife wants you to pursue her. What does that mean? Well, your wife wants to know if she is attractive enough for you to stare at her like you did when you first dated her. You see, your wife doesn't ask too much from you. All she is asking is this: "Am I still attractive to you? Am I still worthy to be your wife? I know you love me but do you like me enough to want to spend time with me, just talking and laughing, without checking your text messages?"
If so, express your feelings to her in action (I know, that is the hardest thing for married men to do as most psychologists say but none of them have said that it is impossible to do). So, learn to do it. Notice her, stare at her, tell her how attractive she is, spend time with her without your kids and phone around. Then your wife thinks that you are the bomb, the most attractive Christian man in the church as well as in the whole wide world. Don't you love that? But don't forget one thing: a husband who tries to win his wife's heart without the help of God is like a ship without a captain. ///