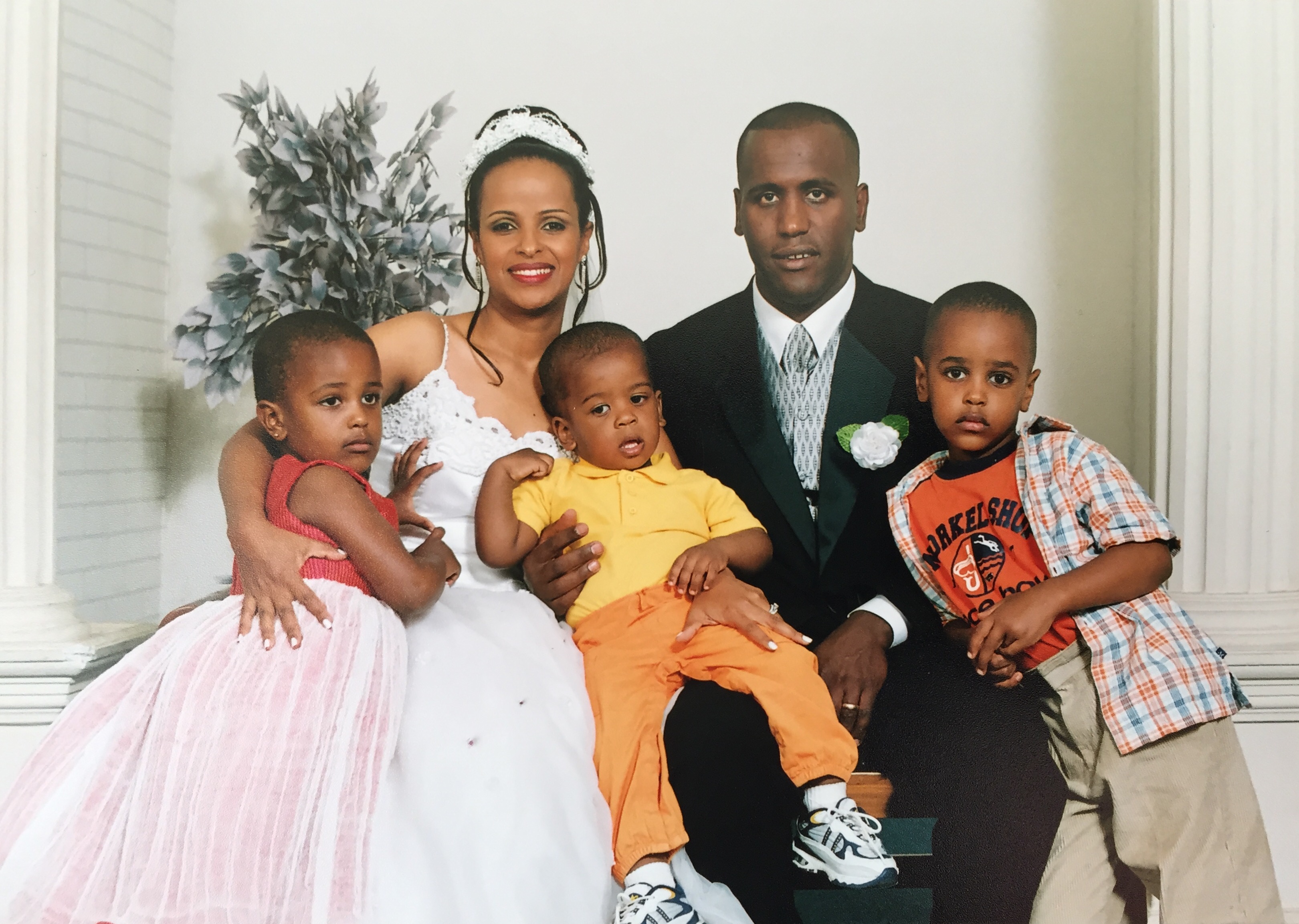 My husband and I will celebrate our 20th wedding anniversary this coming Monday, March 27. So, this is a follow up post to yesterday's post. If you didn't get a chance to read it, read it now and bring yourself up to speed.
Before I say anything today though, I would like to say "Thank you" to all of you who liked yesterday's picture and message and wrote your kind comments. I read all of them. Appreciate you all very much! I especially want to appreciate and thank those of you who have taken an extra step and SHARED the post on your Facebook account. Thank you very much!
So, today I want to share with you one of my favorite wedding pictures and share with you short story of mine that may set some records straight.
My friends, I wish I had a perfect life story to share; but I have none. My life story is a kind of story none of you would have been interested in if it wasn't for Jesus Christ.
You see, in some of my life stories, you find nothing but ashes; but Jesus came into my life and collected all the ashes, all those burned up pieces of my life and put them all back together and brought something beautiful out of them. May His name be praised forever!
So, just to give you some synopsis of my story, my boyfriend (who is now my husband) and I were in this dark world, following our fleshly desires. Then I first came to Christ and the first thing I was told by Christians was that I had to let my boyfriend go since he was in the world (I so appreciate those Christians for speaking the truth into my life, for not compromising on the truth of God.)
But I was terrified to let my boyfriend go. At this point, my boyfriend and I were separated; I was in New Delhi, India and he was here in Virginia. (We were together in Addis Ababa, Ethiopia.) So, I called and told him that he should be on his way since I couldn't be his girlfriend anymore.
Oh, I loved him but as a Christian, I knew that I couldn't continue with him. So, I said to him, "I'm now a Christian."
He asked, "What were you before?"
I said, "You don't understand. But just know that I can't be with you. So, don't call me anymore. The Bible says, do not be in a relationship with people who don't believe in Jesus Christ."
He asked, "Where in the Bible does it say that?"
How could I know that? I just came to know Christ and I wasn't that much familiar with the Bible. So I replied to him, "I'm not exactly sure where but I know that it is in the Bible. But anyways you and I are through."
He paused for a second and said, "Okay, bye!"
My heart sank in sadness with the click of that phone call but I pretended as if I was relieved. Then he called back within five minutes and said, "I will be in New Delhi on Friday and you have to tell me what you just told me looking at my eyes."
Oh, you have no idea how happy I was, to get a chance to see him once again.
So, I said "Okay," and I told my friends what he said, with a tone that says, "I'm so tired of him trying to win me back." Do you know why? I didn't want them to know exactly what I was feeling. If they did, I thought they would judge me for loving my boyfriend more than I was supposed to love Jesus. So, I hid my emotion well.
It was Wednesday and my Berhan came to New Delhi on Friday.
My dearest, the moment I saw him in that airport, I totally forgot what I said to him, let alone to have the courage to repeat what I said to him. Forget it!
Oh, it is a long story. I may write the whole story in my second book. But for now, let me tell you this. Shortly after his trip to India, I came to the US and Berhan came to Christ in a unique and marvelous way. He received Jesus Christ in February and we decided not to wait for a year, as our families planned, to have a full blown wedding ceremony in Addis Ababa, Ethiopia and we went ahead and got married here in DC in March 27, 1997.
Berhan said, "Let's first get our lives right before God and everything will fall into its rightful place at the right time."
So, we got married at the presence of 12 people (including us – we didn't know Christians here in DC); then our pastor blessed our marriage. Oh, what a day!
Then, fast-forwarding, after we had our three children, when our youngest, Biruk, turned two, means after six years, we went back home (Addis Ababa) and had a wedding photo shoot inside a studio and outside a beautiful park. Then right after that, our families threw us a beautiful party.
So, our bridesmaid and groomsmen were two of our handsome sons and our pretty only daughter.
After we took lots of pictures and attended the party, we left our kids with our families most of the time and had six weeks long of the most memorable, fulfilling and joyful honeymoon we could ever have asked for in our entire married life.
God is faithful, isn't He! God declares, "Far be it from me! Those who honor me I will honor, but those who despise me will be disdained." (1 Samuel 2:30)
Here is my message then for today: If we strive to please others disregarding God and His word, we will always lose. But if we strive to please God first, we always win. So, let's all strive to get our lives right before God first. Let's first seek God and His kingdom, then all things, including making all our families and friends happy, will be added unto us (Matthew 6:33).
Remember, for us Christians, followers of Jesus Christ, the goal of life is not getting married but finding our way back to God in Christ Jesus. Amen! ///