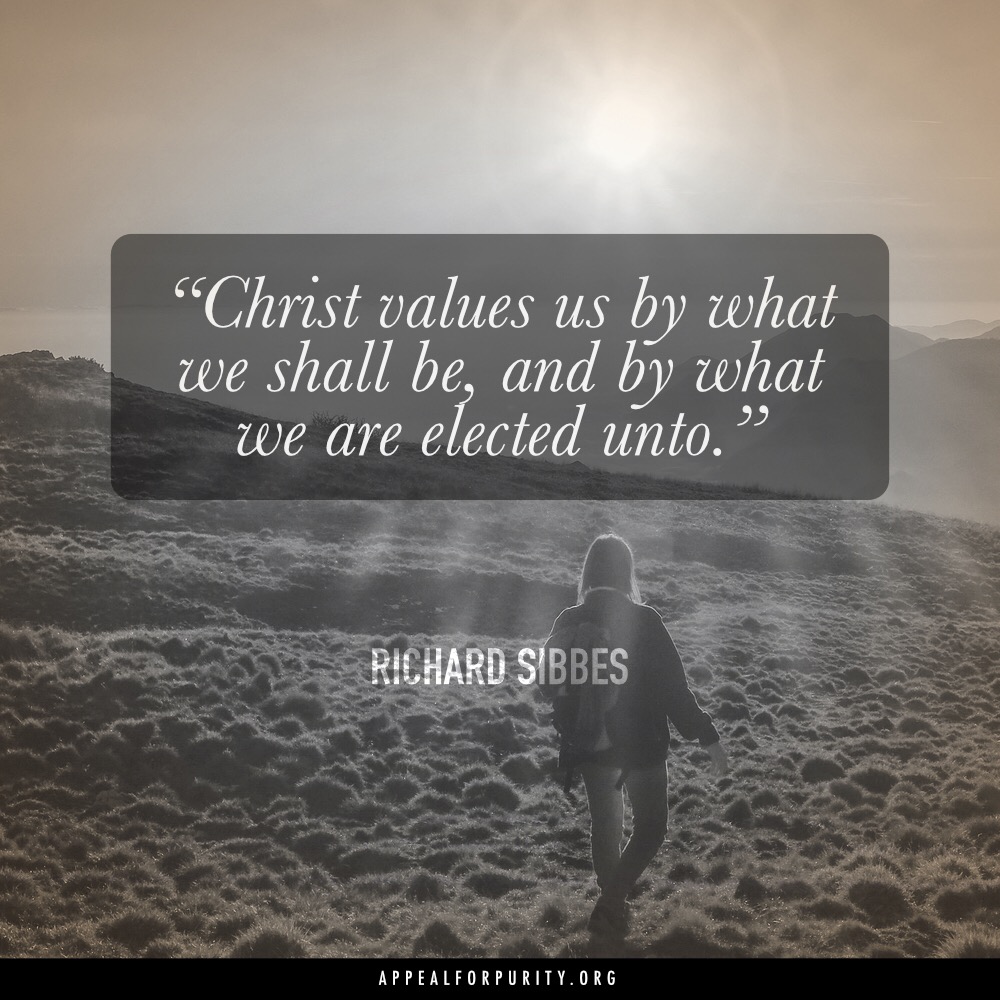 I tend to change my number one favorite author almost every season. John Owen (born 1654) was my number one favorite Christian author last summer; now in this cold winter season, rightly so, my favorite author is Richard Sibbes (born in 1517).
Why do I love these old time preachers and ministers? They know the word of God, in and out; they know Jesus Christ, the God I claim to know but have very, very little knowledge of who He is; what I have in Him; who I'm in Him and who He is for me.
And these wonderful authors, who lived for the glory of Christ and went to be with Him in glory, help me to see the glimpse of Christ, the grace that is revealed in and through Him, how the Cross of Christ has broken the power of sin from my life.
You see sometimes, I find nothing lovable and holy in me and I really get discouraged. Yesterday night, while I was reading "The Bruised Reed," by Sibbes, I realized that Christ didn't value me by what I feel from the inside but by what I shall be and by what I'm elected unto.
Hallelujah! Christ in me the hope of glory! (Colossians 1:27)
My friends, if you are in Christ, God loves and values you by what you shall be and by what you're elected unto. You shall soon be like Christ; you're elected unto good works, to be heirs of God the Father (1 John 3:2; Ephesians 2:10; Romans 8:17).
Did you see how valuable you are? Don't listen to Satan. Don't listen to your flesh and your surroundings. They all tell lies!
You and I are valuable. We are loved forever by the Sovereign God and no one and nothing can separate us from God's relentless love! (Romans 8:31-39) because we are very valuable to God. ///