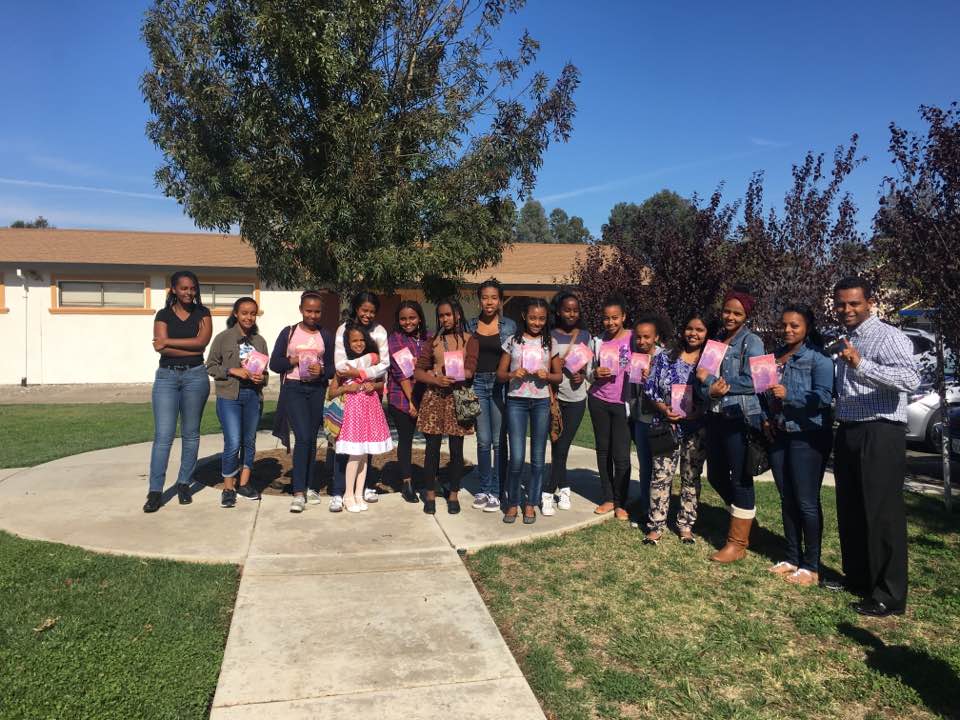 I hope and pray that by now you all know about a program called CG-STAT – chosen Girls for Such a Time As This. If not, read on our website: www.appealforpurity.org.
CG-STAT is a program we've put together to mentor and disciple young girls in the area of sexuality according to the word of God.
The text book for this program is my first book, "Beyond the Fairy Tale" and when you order eight books from the Appeal for Purity website, we send you the Parent's and Leader's Guides for free of charge. These guides help you do the program smoothly and effectively.
Sacramento, California church youth ministry launched the program this past weekend as an eight-week series. Guess who their youth pastor is? Pastor Nebiye Kelile, a husband of one beautiful woman and a father of four children (three of them are girls).
So, if you live in Sacramento, CA and have a young girl(s), I encourage you to contact Pastor Nebiye so that your daughter will be able to join the program that changes one girl's life at a time. You can drop him a message in his personal Facebook account (Nebiye Kelile) or his ministry's Facebook page: facebook.com/joyingodministries/
The picture I'm sharing with you today is a picture of Pastor Nebyie with the girls who are going to stay with the program for the next seven or eight weeks.
Please, let your church leaders know about CG-STAT and make your church the next one to launch this life changing program. ///