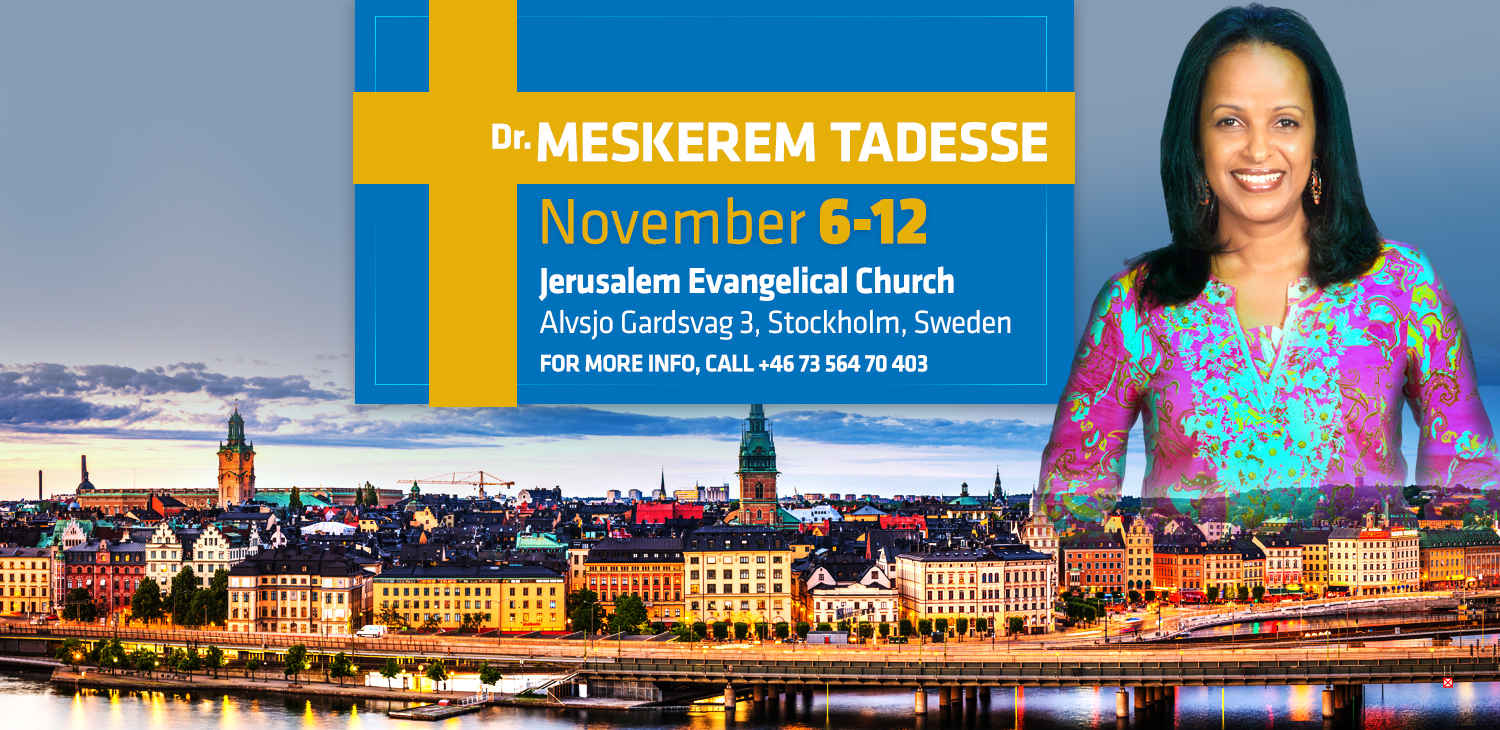 I have a wonderful opportunity to minister in the Jerusalem Evangelical Church in Stockholm, Sweden from Nov 6 to 12.
I'm very excited about this opportunity but truth be told, while there is unrest in my beautiful land, Ethiopia, and my beautiful people, Ethiopians, are in turmoil, it is getting harder and harder every day for me to enjoy anything.
But God taught me how to draw comfort in knowing that God is God, means, He is in control.
"Be still, and know that I am God." (Psalm 46:10a)
It is my daily prayer for God to bring peace and rest to all of us. May His mercy and grace be with Ethiopia and all Ethiopians!
Be that as it may, if you or someone you know lives in Stockholm, Sweden, I invite you to come over to the Jerusalem church and worship God with us. For more info about this program, call the number you see on the flyer. ///