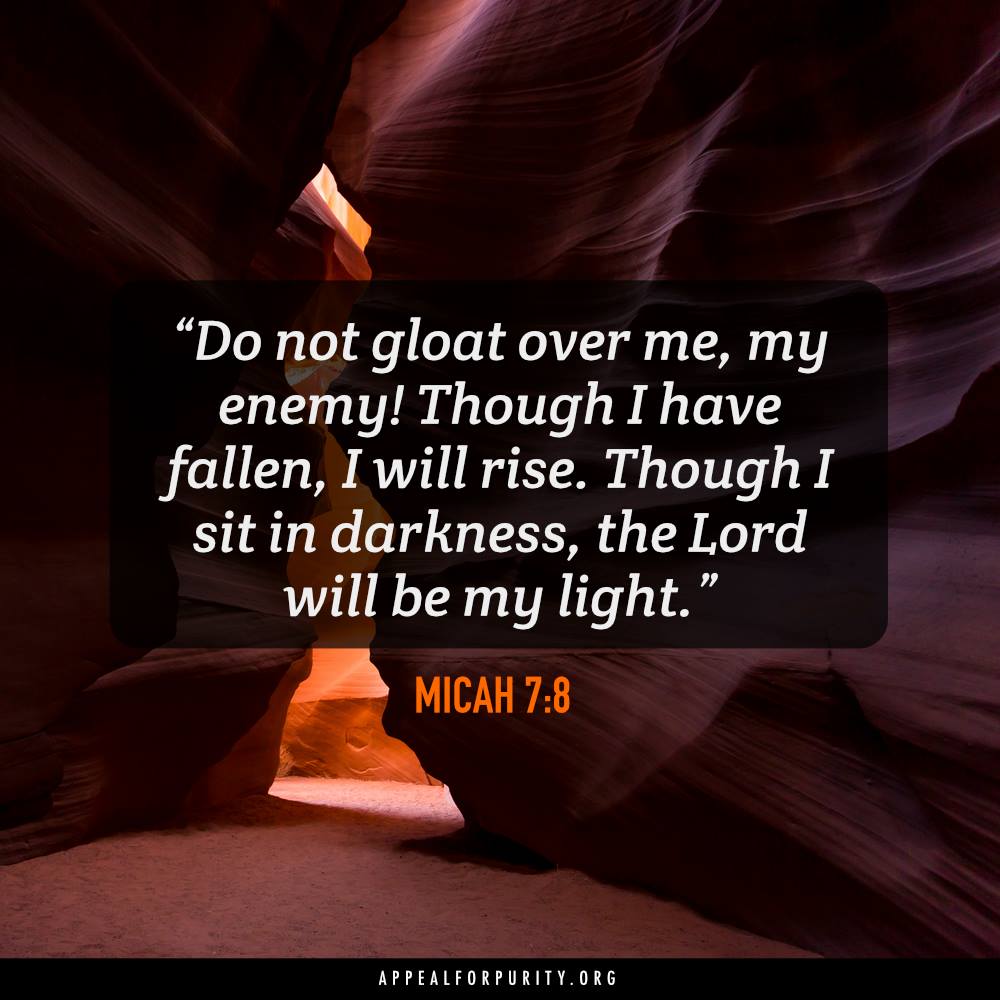 We all have that season of life where we feel like hopeless and helpless. The sin that is crouching at our door seems more powerful than the Word we have in our hearts.
Holy Spirit whispers into our hearts saying:
"No temptation has overtaken you except what is common to mankind. And God is faithful; he will not let you be tempted beyond what you can bear. But when you are tempted, he will also provide a way out so that you can endure it." (1 Corinthians 10:13)
"Forget it!" We quickly say to Holy Spirit, "I'm being tempted beyond what I can bear here and I see no way out from this. So, this verse is not talking about me but about that strong Christian I once met."
The sin we are fighting against seems to be the one that is going to seal our fate. We look around and say, "That is it! I'm done! My dwelling place is going to be here, in the dark. I'm targeted here by my enemy and I may not see good days anymore."
Well, guess what, if you are in that spot today, say this to your enemy:
"Do not gloat over me, my enemy!
Though I have fallen, I will rise.
Though I sit in darkness,
the Lord will be my light." (Micah 7:8)
I call this, taking confidence and pride in the mercy and grace of God that is revealed in our Lord Jesus Christ! And those who take pride in the mercy of God won't stay in the dark long.
"Let us then approach God's throne of grace with confidence, so that we may receive mercy and find grace to help us in our time of need." (Hebrews 4:16) ///