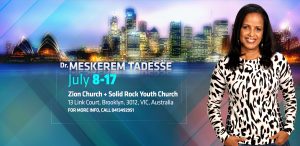 God willing, I will be traveling to Australia in three days to minister there for the month of July.
The flyer we posted a few weeks ago has the wrong date and the flyer you see with this note has the correct date. So, please make note of that.
Again, if you live in or close to Melbourne, Australia, I invite you to come and worship God with us. If you don't live there but know someone who does, invite them on my behalf.
For more info about the exact time, date, and place of the different programs (teens, young adults, for girls only, for young men only, married couples, parents, wives only, and the whole congregation), call the number you see on the flyer.
I am more than excited about this program because I know many people in Australia; but I only know them virtually, not in the real world. So, I can't wait to meet them in person and worship God with each one of them, in the real world!
May the Name of Jesus be glorified forever! ///