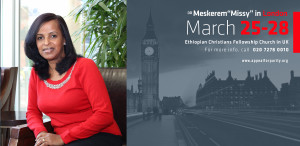 Yesterday's flyer fell short of Facebook ad's guidelines. The graphic company (YW Designs) that makes all my flyers came up with another flyer. This one may meet all the FB ad's guidelines and I'm crossing my fingers here.
If this flyer meets all FB's ad guidelines, it can reach to the ends of the earth; which is my prayer not only to this flyer but also to all my messages I post and upload on this page.
God is good all the time; and all the time, God is good! Our role in the Kingdom of God is to speak; to proclaim the Truth, to reveal the Truth and expose the fruitless deeds of darkness (Eph 5:11; 1 Peter 2:9). The rest is God's work.
As it is written, "I believed; therefore I have spoken." (2 Cor. 4:13)
I speak about that which I wholeheartedly believe to be true and Facebook will take my message out. Don't you love Facebook? I do!
I sometimes think this way: Most of my prizes I am going to receive from Jesus Christ have a note written on them, a note something like: "These many people's shackles came loose because of what they read on the Appeal for Purity Facebook page. They read the Truth on the page and the Truth set them free!"
Wow! Do you think about heaven and the prize we are going to receive? I do think about it a lot; thinking about it gives me unspeakable and unimaginable strength to go on against all odds!
Listen what the Bible says: "Everyone who competes in the games goes into strict training. They do it to get a crown that will not last, but we do it to get a crown that will last forever." (1 Corinthians 9:25)
I work day and night to get a crown that will last forever! I believe this to be true, so I speak! We don't talk about that which we don't believe to be true. Do you know that?
Oops, I almost forgot about my flyer. Okay, so if you live in London, don't miss this Easter celebration program. If you don't live in London but know someone who lives there, invite them over on my behalf. Thank you, my friend! ///