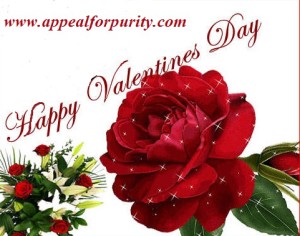 I know some people don't feel right about the Valentine's Day celebration.
I believe we all have to listen to our conscience and live according to our understanding and conviction.
I've already wrote one article regarding what I think of this day. If you didn't get a chance to read it, here is the link: http://appealforpurity.org/2016/02/11/do-we-christians-celebrate-valentines-day/#more-3915
So, for those of you who are celebrating this holiday, Happy Valentine's Day!
I'm so looking forward to spending time with my husband after church today. We have lots of good Valentine's Day memories we treasure the most.
Well, whether you celebrate this holiday or not, don't forget to go to church and celebrate the presence of God with other believers in Christ. Have a blessed Sunday! ///