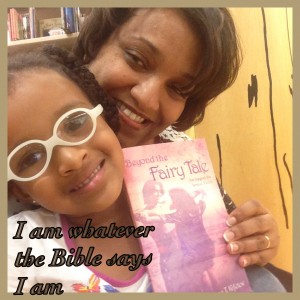 And her favorite quote from my book is already on the picture; "I'm whatever the Bible says I am". The quote refers to the following Bible verse:
"I praise you because I am fearfully and wonderfully made;
your works are wonderful,
I know that full well." Psalm 139:14
Thank you Helina Girma for sending this pretty picture with your pretty daughter and of course my very pretty Baby! Appreciate that!
So, as of now, Tsigereda Alemu from Massachusetts has a total of 100 likes while Aggi Mamo from Kansas has 146 likes.
At the end of the game, which is going to be on July 30, the winner will be the one with the highest number of likes.
Who is going to be the winner of this competition? I am not sure. If you want Texas to win, well, you know what to do!
All the best, Helina Girma!
For those of you who want to take part in this competition, go ahead and inbox me your picture with my book, "Beyond the Fairy Tale" and one quote from the book.
If you want to know detail about this competition and the prize for the winner, read my June 16 post.
If you didn't order my book yet, here is the link: www.appealforpurity.org/storefront
The only way to get my book is by ordering it online. I also travel with all my products. My book is not in Ethiopia yet. ///