We are very excited to share this news with you all, our Appeal For Purity (A4P) families and friends!!
Turn-A-Round, the new magazine of A4P ministry is released!

We appreciate and thank all who took part in preparation of Turn-A-Round magazine, particularly Daniel who worked hard to make this project a reality. God bless you and yours abundantly!

Cover and back pages are posted here for you to see and share with your families and friends.

If living in Ethiopia, please contact Dani at 251.911.112457 or 251.911.201245 to get your copies of Turn-A-Round and teaching CDs of Dr. Meskerem.

May all praises, honors, and glories be to our God! ///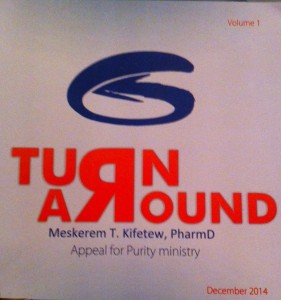 .