The only man-minister I heard in my life who said, in public, in front of a camera, calling his wife on a stage, "This is the woman who took my virginity!"
Dr. Myles Munroe! He and his wife with their crew members died in a plane crash on November 09.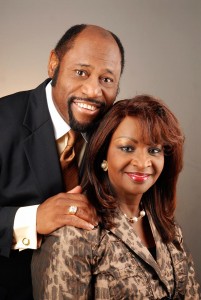 He was the president and founder of the Bahamas Faith Ministries International (BFMI) and Myles Munroe International (MMI) ministry.
Wow! What a loss for a Christian community! He was an affluent speaker in the area of sexual purity, sex and marriage, and other issues!
Oh, my heart is full of questions, like "Why did he and his wife have to go now? Why do they have to go this way?" I have no idea. All I know is this: God is good all the time and He is right in all His doings!
Oh, Dr. Munroe and Mrs. Munroe, Rest In Peace! You two are gone now but not your messages! Your sexual purity messages will echo through the generations to come!
Dr. Munroe, you are one of the best examples of men who showed to the watching world that it is possible for a man to stay virgin until marriage!
You went to your eternal home with the only woman you know and love intimately! What a legacy to leave behind!
"This is not where I belong"; the song which goes in my heart right now and my number one favorite song from Building 429: