https://www.gofundme.com/f/in-memory-of-our-beloved-wife-and-mother?utm_source=customer&utm_medium=copy_link-tip&utm_campaign=p_cp+share-sheet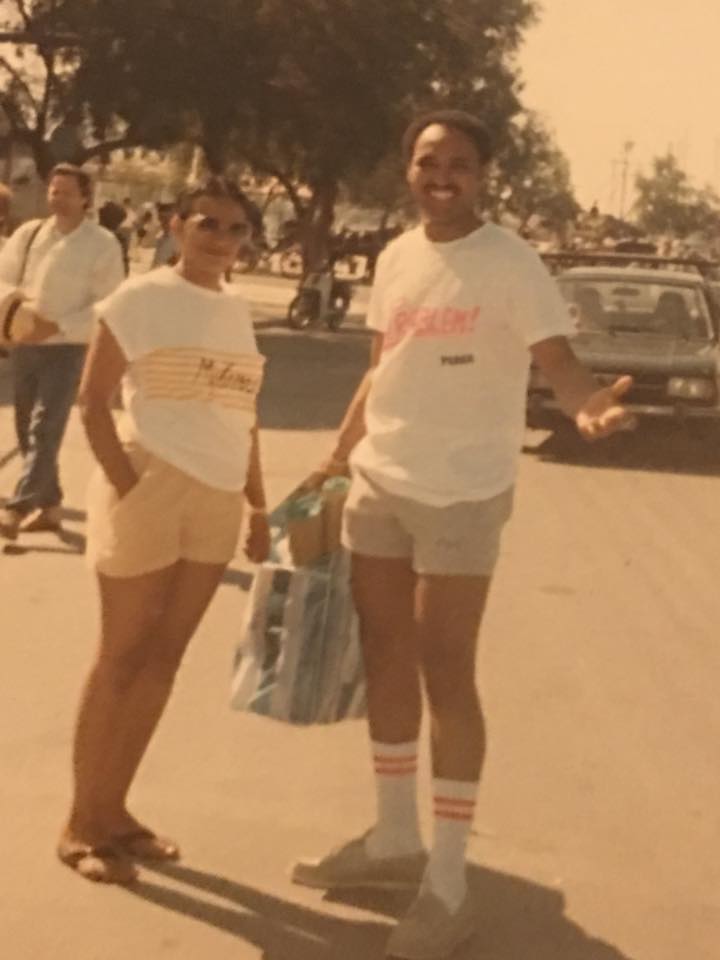 If you ask me to name two lovebirds that I know from the DMV area, Pastor Tilahun Bekele and his beloved wife Merkeb will definitely be one of the few married couples I will mention.
Pastor Tilahun and Merkeb have such a beautiful and romantic love story that you won't get tired of hearing it. They don't have to tell you how much they love each other. The moment you see them, you see it all over their faces.
But sadly, this beautiful love story ended yesterday as our beloved sister, Merkeb, after fighting against COVID-19 for some time, departed from this life to be with the LORD.
It is very, very hard for all of us who know them both closely.
The Bible says,
"A wife of noble character is her husband's crown" Proverbs 12:4a
And it says,
"the woman is the glory of man." 1 Corinthians 11:7b NASB
Merkeb was a crown and the glory of her husband, Pastor Tilahun. And being that noble and honorable wife to her beloved husband, she was a good role model for many of us wives.
How sad it is to see her depart from this life this soon! But God is still on His throne. He knows best and He is always right in all His doings.
"And we know that God causes all things to work together for good to those who love God, to those who are called according to His purpose." Romans 8:28 NASB
Yes, we cry and sometimes we get angry with God, but at the end of the day, we know that God is good for us. Death will not and cannot take away the hope we have in Jesus Christ.
My dear beloved sister, Merkebyie, I already miss seeing your loving and caring smile! I am sure you are happy beyond my imagination to be with our Lord and Savior, Jesus Christ. Until we see each other in heaven, by the grace and mercy of God, I promise to strive to be the kind of wife to my husband as you were to Pastor Tilahun. Thank you for being a role model for me.
"O death, where is your victory? O death, where is your sting?" The sting of death is sin, and the power of sin is the law; but thanks be to God, who gives us the victory through our Lord Jesus Christ." 1 Corinthians 11:55-57 NASB
Praise God!
My friends, let's support Pastor Tilahun and his beautiful two children with the financial burden they need to carry for the funeral and other expenses.
As always, I wouldn't come to you before I've done my part. Please give however much you can give and support this beautiful family.
And please pray for our beloved brother, Pastor Tilahun and his children. This is tough! ///
P. S. I'm sharing with you two pictures of Pastor Tilahun and his beloved and beautiful wife, Merkeb, that I found from Pastor Tilahun's Facebook account. The old one, my favorite one, is a picture these two lovebirds had taken of them 33 years ago in Angina Island, Greek.