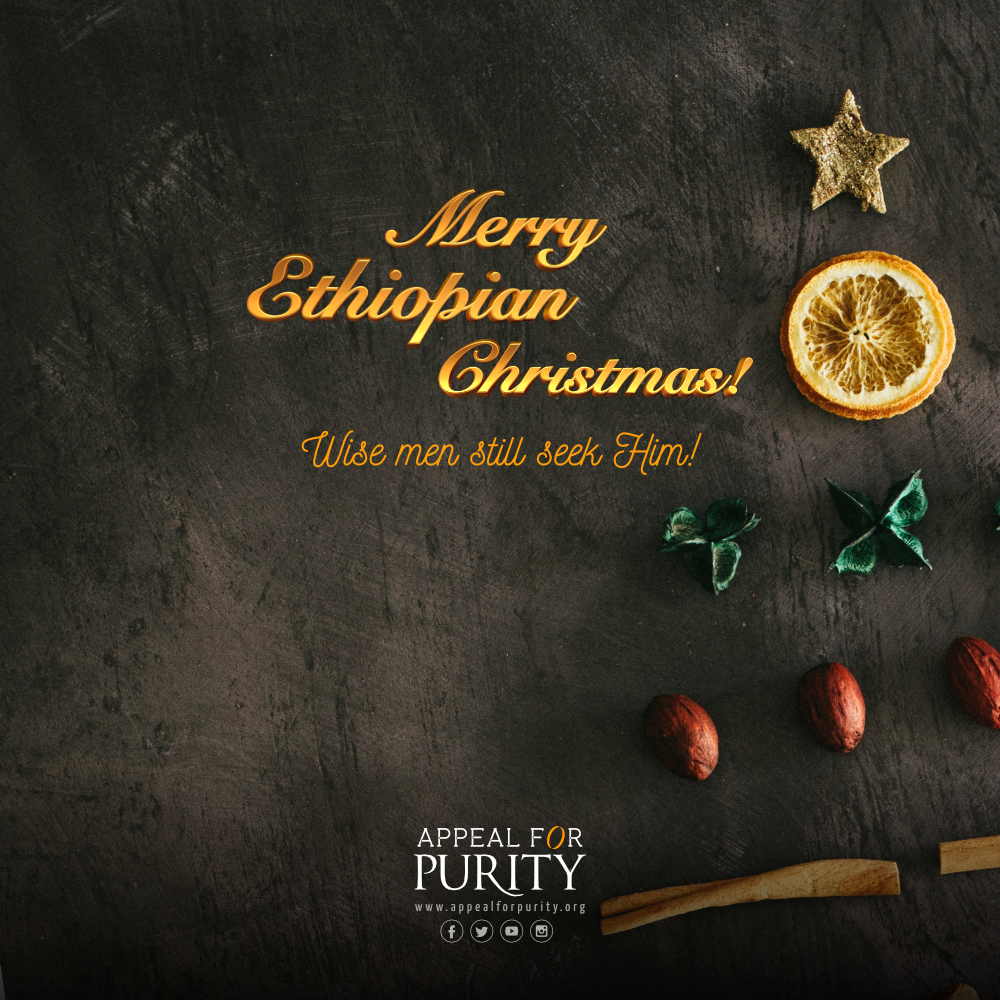 Very Merry Ethiopian Christmas to all Ethiopian Christians!
Yes, tomorrow, Tuesday January 07, 2020, is Christmas in the Ethiopian calendar: ረቡዕ ታኅሣሥ ፰ ፳፻፲፪  .
My house looks and feels like one of those normal work weekdays. I didn't cook and invite people over to my house as I usually do on holidays, but I still have my Christmas tree lights on. All my neighbors put their Christmas lights down after the New Year. But in the Banko's residence, the outside as well as the inside Christmas lights are still on. Why? We are Ethiopians and we are waiting for the Ethiopian Christmas to pass.
Ugh! Holidays bring up all those beautiful childhood memories but those good memories are fading away because it's been now many years since I celebrated any holiday in Ethiopia. That is why I dislike the state of poverty. If my beautiful country, Ethiopia, was a well-off country that could at least feed its citizens, I wouldn't be an immigrant in a foreign land.
But it is okay. At least now, the new generation in Ethiopia may not experience what most of us have experienced. So, I take comfort in that.
"ብልጽግና" party and "መደመር" ideology may change the face of Ethiopia and Ethiopians for keeps! Oh, may this be ordered by God!
And who knows? God may let me see with my own naked eyes the prosperity of Ethiopia and Ethiopians "For nothing is impossible with God." Luke 1:37
Yes, my hope is on nothing else but on Christ "who is able to do exceedingly abundantly above all that we ask or think according to the power that works in us, to Him be glory!" Ephesians 3:20, 21a NKJV
Very Merry Ethiopian Christmas to all Christian Ethiopians!
And a very Merry Christmas also to all Christians who are celebrating Christmas with us tomorrow: Eritreans, Egyptians and other Christians all over the world!
"For unto us a child is born, unto us a son is given, and the government will be upon His shoulders. And He will be called Wonderful Counselor, Mighty God, Everlasting Father, Prince of Peace." Isaiah 9:6
And the wise men still seek Him because they know that Jesus is not just a good man or a prophet, but Jesus is who He said He is: The Incarnate God, the Son of God, the Second person of the Trinity. He Himself is God. Amen! ///